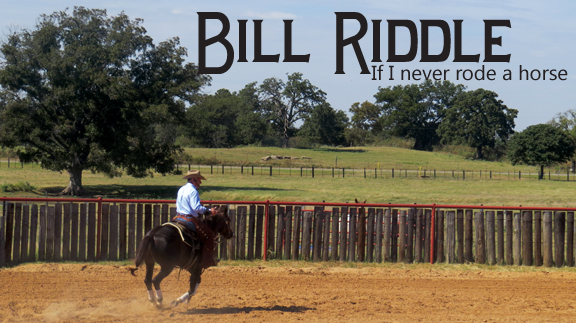 By Laci Jones
On a small ranch just south of Ringling, Okla., a 71-year-old man wearing starched blue jeans, a blue checkered shirt and a cowboy hat sat in an old, wooden rocking chair on his front porch.
"Nobody gets to stay on the mountaintop for very long," Bill Riddle said with a toothpick in his mouth. "You really need to enjoy climbing up there."
Riddle, a member of the National Cutting Horse Association Hall of Fame, has spent more than 30 years training cutting horses. He said he has always been a "horse freak."
His childhood home in Odell, Texas near Vernon, Texas, always had the aura of rodeo and good horses. His oldest brother, Delbert roped from the time he was a little kid, he said.
Delbert was an exceptional calf roper, Riddle said. He was expected to become a world champion calf roper. but he was killed in WWII at Iwo Jima.
"It was devastating for my parents when he was killed in the war," Riddle said. "I was five months old at the time. So, I grew up horseback, listening to old rodeo stories and listening to all of the glamour of a good horse."
Pick up the January issue at a location near you to learn more about Bill Riddle.