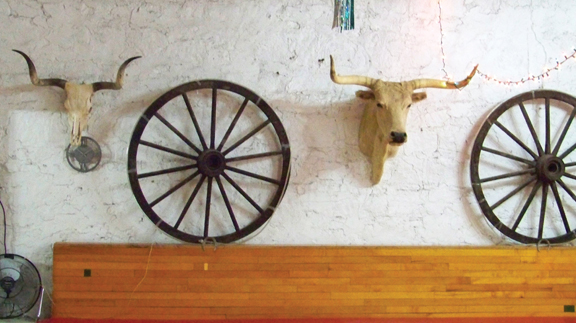 By Staci Mauney
When you think of a prototypical dance hall, you may envision young wallflowers struggling to walk across the floor to request a dance from their crush. You will not find that scenario at the Cooperton Multi-Purpose Center.
As you walk into the center, you are met with dozens of photos of senior couples. Images of the happy couples line bulletin boards along the south wall of the facility. Faces from all walks of life peer out of the photos. From women with white hair to bald men wearing baseball caps, couples pose with their heads tilted toward each other. In one photo, a weathered man held his arm protectively around a woman with short, white curls and a round, wrinkled face. These couples, 61 in total, married after meeting at the Cooperton Country Dance. Looking for friendship and socialization, these couples found companionship and more as they attended the weekly dance held in the sleepy, southwest Oklahoma town of Cooperton.
Want to learn more about the Cooperton Country Dance? Pick up the latest issue of OKFR!