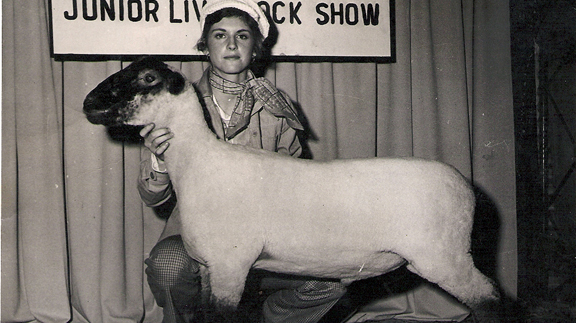 Oklahoma City spring show teaches life skills and builds leaders
By Lisa Bryant
The anticipation built all winter. While classmates planned spring break vacations, nothing compared to the excitement of preparing for the Oklahoma Junior Livestock Show. The chance to show the livestock you had worked so tirelessly with at the world's largest youth livestock show was monumental.
No matter if you called it the Oklahoma City Fat Stock Show in the 1920s, the Oklahoma Spring Fair in the mid-1990s or the Oklahoma Youth Expo in 2002, showing at Oklahoma City was and continues to be the highlight of the year.
"To me the Oklahoma Junior Livestock Show was a goal to achieve toward," said Shelly Ramsey, now of Jones, Okla. "Whether it be working hard throughout the year to get my heifers ready or bettering my showmanship skills for the big show, it was always a great end goal to achieve."
For more information on the Oklahoma Youth Expo, read the OKFR March issue!