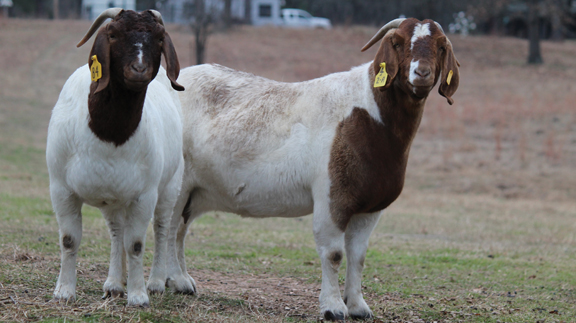 By Laci Jones
With spring approaching, so does kidding season. Goat owners prepare for the expected including late nights and assisted births. However, preparing for the unexpected including diseases may be challenging.
Pregnancy toxemia, also known as ketosis, occurs primarily during the last six weeks of pregnancy in sheep and goats, according to Katie Simpson, DVM, MS, DACVIM. The disease is quite common but often unrecognized in the earlier stages, she said.
"Pregnancy toxemia is basically a disease that occurs because of disorders in energy metabolism," Simpson said.
Animals carrying multiple fetuses are more likely to develop pregnancy toxemia. The more fetuses a dam carries, the more energy is required, she explained.
"For some reason, they aren't getting enough energy to meet the fetuses' requirements in late pregnancy," Simpson said. "They start to utilize their own essential fat reserves in order to produce enough energy for the fetuses."
Pick up the latest issue of OKFR to read more!