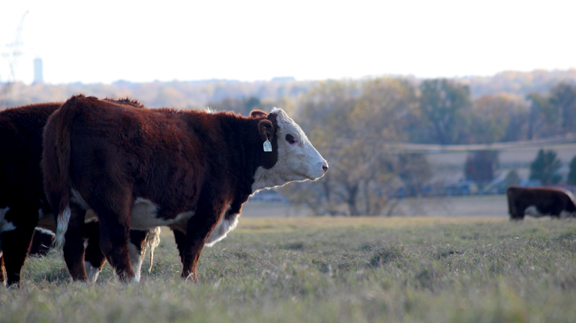 By Marty New
Body condition scores of beef cows at the time of calving have the greatest impact on subsequent rebreeding performance.
One of the major constraints in the improvement of reproductive efficiency is the duration of the post-calving anestrous period. If cows are to maintain a calving interval of one year, they must conceive within 80 days to 85 days after calving. Calving intervals in excess of 12 months are often caused by nutritional stress at some point, which results in thin body condition and poor reproductive performance.
Research has shown mature and young cows that maintain body weight have ample energy reserves before parturition, exhibited estrus sooner than cows that lost considerable body weight and consequently had poor energy reserves. To learn more, pick up a copy of OKFR at a location near you.