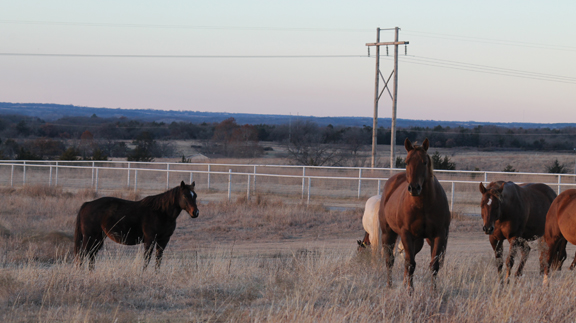 By Laci Jones
Horse owners are eager to turn their horses out to graze and exercise as spring weather arrives, but is their pasture ready?
"If managed correctly and well, pastures can be a great source of high quality forage as well as appropriate spaces for horses to exercise," said Alex Rocateli, Oklahoma State University extension forage and pasture management specialist. "With right management, the forage production season can be extended along the year, which decreases hay expenses."
If pastures are not properly managed, Rocateli said they will have weeds that do not provide enough nutrients and may result in health issues.
Rocateli said producers can improve their pasture in five steps.
Read Horse Pasture Management in OKFR to learn more!