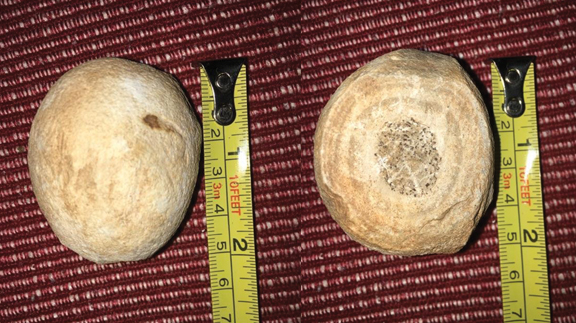 By Judy Wade
Alice (Hawkins) Wade saw many changes in her lifetime.
"I came to Indian Territory from Missouri as a young girl, riding a mule most of the way following a covered wagon," Wade once said. "I lived to see a man walk on the moon."
She passed away a few days short of her 101st birthday, having borne 13 children of her own and raising a stepdaughter, leaving 263 descendants at the time of her death and scores of others who knew her simply as "Mama Wade."
She became a modern woman in some ways, but in many others she clung to old traditions and home remedies, many of which were handed down from her Hawkins ancestors.
One of these was a mad dog stone.
The term "dog days of summer" actually began as "mad dog days of summer" because the hot days of August and September were when rabies (hydrophobia) infection among dogs and other animals was at its highest. Doctors were few and far between, and the mad dog stone was a frequently used remedy for the disease.
Pick up the latest issue of OKFR to learn about Mama Wade's mad dog stone.