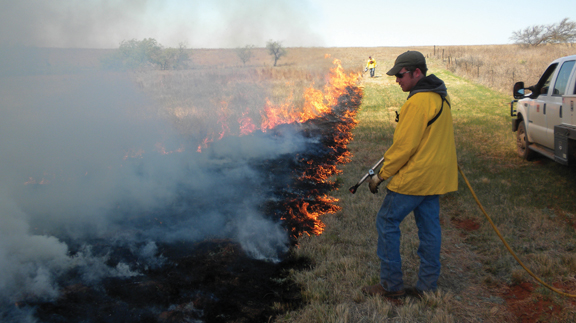 By Laci Jones
The smell of fire fills the air. It is that time of year again—prescribed burning.
Prescribed burning is a management practice for landowners to safely reduce excess amounts of brush, shrubs and trees. Fire is almost as important as rainfall to the land, explained John Weir, Oklahoma State University fire ecology research associate.
"We always talk about being in a drought," Weir said. "We are in a severe drought with fire."
If we did not have rainfall, we would not have fuel to burn, Weir added.
"Probably the biggest thing landowners are missing out by not burning are all the benefits of fire," Weir said. "Fire is not a tool; it's an ecosystem process."
Pick up a copy of OKFR to learn more about prescribed burning.