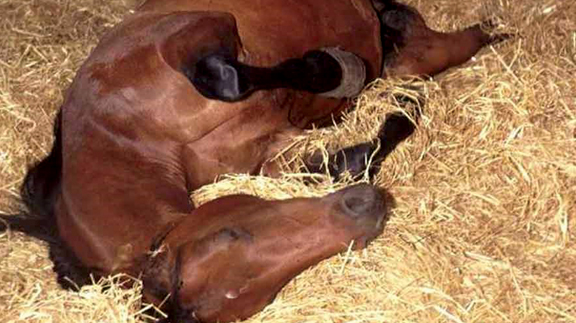 Preparing first aid kits for horses
By Lauren Lamb
Experienced horse owners already understand their horse is an accident waiting to happen. First- time horse owners will soon understand what I am talking about.
It seems like no matter how hard we try to prevent a horse from getting injured, they always find a way to cut their skin, scratch their cornea or sprain a ligament or tendon in their leg. The old saying, "You can put a horse in a padded room and they would still find a way to hurt themselves" holds true all too often. I am a "glass half full kind of guy," so the silver lining to owning an accident prone pet, such as a horse, is that you get to be best friends with your local veterinarian (some may feel like they know their vet far too well because of the frequent visits with their horse). You will become very good at wrapping legs, cold hosing wounds and giving medication.
Some of the most common equine emergencies are skin lacerations, colic and eye injuries. This article addresses what materials and medications you should have in your first aid kit in order to initiate therapy on the farm or stable. How to administer the medication or apply bandages is beyond the scope of this article. I strongly recommend that you contact your veterinarian prior to administering any medication or placing any wraps or splints on your horse.
For more information, read the May issue of OKFR!