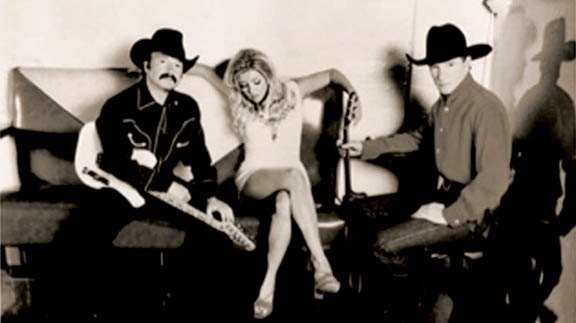 Baptized by Country Music
By Laci Jones
Sitting on a stool with a guitar, singer/songwriter, Roger Springer hums a melody at The Pickin' Parlor in Tishomingo, Okla. People who play music are born with a certain amount of natural talents, but they have to work to hone in these talents. That is exactly what Springer did.
The Caddo, Okla., native grew up around both country music and the country lifestyle. Springer's dad had about 100 head of cows, and many of Springer's family members played musical instruments.
"I grew up around music and always loved it," he said. "When I was about 14, I wrote my first song. I always knew that's what I wanted to do."
When Springer was a kid, people liked either rock n' roll or country music. However, rock n' roll never appealed to Springer.
"When I heard Merle Haggard for the first time, it was like a baptism in country music for me," he said. "I loved country music because it talked to the common people, which I was and still am today."
Springer was married by age 19, and had his first son when he was 20. He worked on the kill floor and then the rendering plant at J.C Potter Sausage Company in Durant, Okla.
While working at the sausage company, Springer found relief in country music. Country music gave hope to those going through a rough time because the songs are relatable, he added. After working at J.C. Potter for seven years, his dream of going to Nashville, Tenn., finally came to light.
To learn more about Roger Springer, pick up the May issue of OKFR!