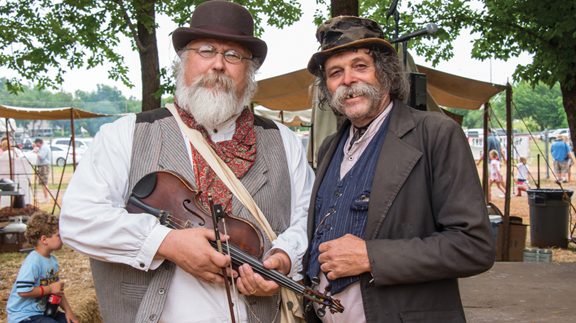 By Amanda Martin
Have you ever imagined what it would be like to live in the Wild West? To ride across the frontier in a covered wagon? To eat meals out of Dutch ovens over the campfire? If so, make plans to attend the Annual Chuck Wagon Festival at the National Cowboy & Western Heritage Museum in Oklahoma City on Memorial Day Weekend.
The festival, currently in its 26th year, was created to bring the days of the cowboys back to life.
"We wanted to create an event that harkened back to the old west and how they would have prepared for working cowboys on the trail," said Gretchen Jeane, education director at the National Cowboy & Western Heritage Museum. "[The event] ties in with our mission perfectly: wanting to preserve the history of the west. It provides a glimpse into the day and the life of a westerner."
Jeane said the festival provides a family-friendly environment with tons of activities for kids to participate in. There are traditional food samples, historical western re-enactment actors (including Annie Oakley, herself) and many hands-on opportunities for kids.
Read the May issue to learn more!