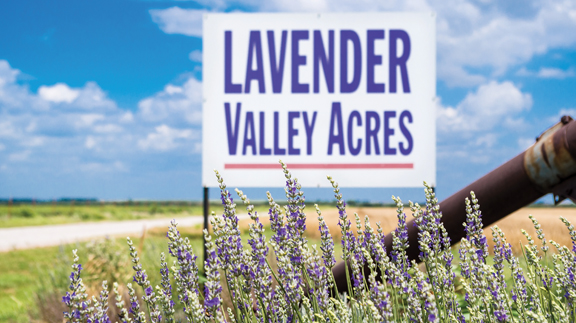 By Laci Jones
The pleasing aroma fills the air, the light purple flowers are in bloom and all the stress of the world floats away.
"When you come out here, it's got a really neat feel," said Anita Sodhi-Thomasser, manager of Lavender Valley Acres in Apache, Okla.
Thomasser said visitors should not expect a paved parking lot or fancy equipment. Everything is home-grown, and Lavender Valley Acres is a little gem in southwest Oklahoma, she added.
"We treat everybody as individuals. We want to get to know you, want to understand why you came by, where you're from and how you heard about us. Everybody is treated just like family."
The family-owned and operated garden began with Thomasser's father, Jag Sodhi. Sodhi taught for the Department of Defense and traveled across the United States. Sodhi visited one of his students in Washington, where the majority of lavender is grown in the United States. The student gave him some plants, and said they probably would not grow in Oklahoma.
"My dad took it graciously and thanked him for the gift," Thomasser said, "but he also took it as a challenge."
Learn more in the May issue of OKFR!