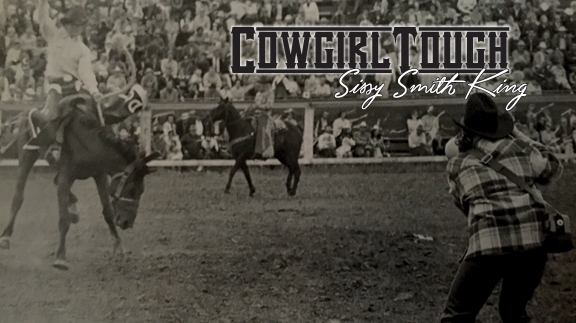 She is not as "gutsy" as she used to be, but this 73-year-old can keep up with the best of them.
Sissy Smith King's confidence radiates as she climbed on her horse, I'll Be Shining at the Western Oklahoma Ranch Horse Association 2016 Heartland Ranch Horse Show Series in Purcell, Okla. Like other horseman, King has had many bumps and bruises but no serious injuries.
"It's not for not lack of trying to get hurt," she said with a laugh. "I just got lucky I guess."
One of her longtime friends, Sharon Ward, said King has "an amazing story." King was born in Pine Bluff, Ark., in February 1943. Her interest in horses began at an early age when her father purchased a horse for King when she was six years old.
"He bought himself one as well," she explained. "We rode together, and he taught me how to ride."
Her father was an electrician for the OK Ice Cream and Candy Company, and her mother was a stay-at-home mom who also did professional seamstress work. Her mother did work for country singer/songwriter, Jim Ed Brown and his family.
King later joined the Pine Bluff Saddle Club where they had "play days" with the youth and adults. The club held many dances, which peaked her interest in dancing.
"I'm just really moved by music," King explained. "We used to do a lot of the big band stuff back then, and I never got over it."
She said the club set the ground work for her to go further into horse competitions. King also competed at the riding club, and as she got older, she became interested in barrel racing.
Her family moved to Little Rock, Ark., when she was 17 years old and met Mark Smith. Smith's family owned the oldest western store in Arkansas, now located in Pleasant Plains, Ark., and King would go there to purchase western clothes and tack. The 136-year-old western store is currently in its fourth generation ownership by Stacy Rutledge.
Read Cowgirl Tough in the July issue of OKFR!
Save
Save