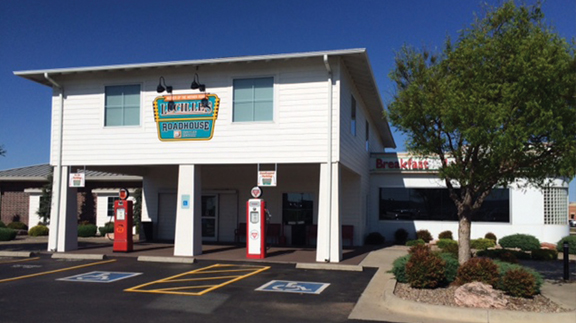 By Staci Mauney
She was known as the "Mother of the Mother Road" for her generous spirit. In 1941, Lucille Hamons and her husband, Carl, purchased a gas station and motor courts on Route 66 near Hydro, Okla., just eight and a half miles east of Weatherford. Over the years, Lucille earned a reputation for her kindness to those traveling on Route 66 on their way to California to find a better life. During this time, the state of Oklahoma experienced drought and depression, and at least 15 percent of Oklahoma's population left to find jobs in California. The migration did not stop with the end of the depression as Oklahomans continued to leave to work on farms in California. Lucille was quick to provide a tank of gas for those migrants traveling along Route 66 even when the customer could not pay.
Lucille passed away in 2000, and today, her legacy lives on through the restaurant that bears her name, Lucille's Roadhouse in Weatherford. Over the years, Lucille received a number of awards to recognize her contribution to the development of Historic Route 66. She received a special recognition plaque for 51 years of business in 1992 from the Oklahoma Route 66 Association.
Learn more about Lucille's Roadhouse by picking up the latest issue of OKFR!