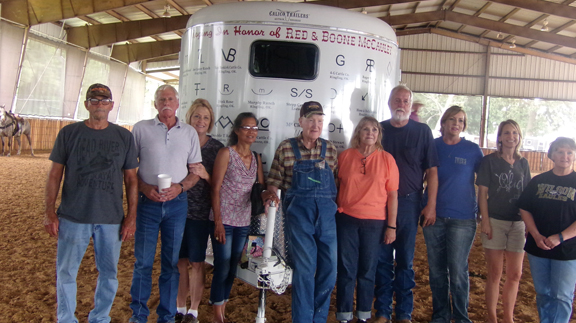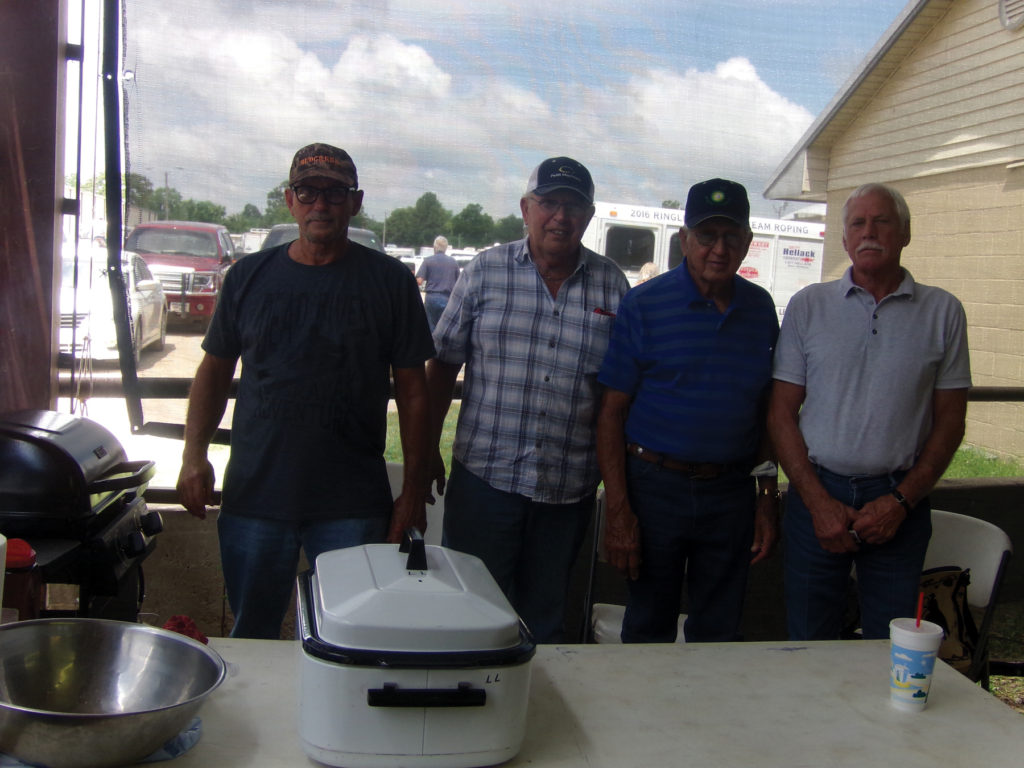 By Judy Wade
The 11th annual Ringling Community Benefit Team Roping kicked off at 10 a.m. Saturday, June 4 in arena two at Hardy Murphy Coliseum in Ardmore, Okla.
"In the first 10 years, we raised between $250,000 and $300,000 that has been given back to the community," according to Lyndal Van Buskirk. The team roping has moved from its original home at the Mountain Home arena north of Ringling, Okla., to the Ardmore facility the past two years because of rain.
Its inaugural year, 2005, was to assist a young woman in Ringling who had been diagnosed with cancer. The roping has continued to grow and last year provided over $29,000 to a number of organizations and individuals in the area. Some of those benefiting include Ringling, Orr, Claypool, Loco and Courtney Volunteer Fire Departments, The Senior Citizens' Center, Ringling FFA, the Food Bank, youngsters needing winter coats and school supplies and individuals with health problems or whose homes have burned. Recipients vary from year to year, depending on need.
This team roping is popular with contestants because of the good prize money (70 percent of the entry fees is paid back to winners), two horse trailers that go to the high point individuals of each roping and numerous other prizes.
Businesses pay a fee to have their advertisement on the trailers, and area ranchers can have their brands placed on it. This year one trailer honored Red and Boone McCauley and the other Tom and Donna Hildebrandt and Mike and Kay Moore. Those honored or a family member also receive belt buckles.
A committee of area business persons and ranchers decide in whose names the trailers will be given and who is to benefit from the proceeds. This year's committee members include Lyndal, Janet, Frank and Susan Van Buskirk; Sherle, Charley and Nikki Lockwood; Terry and Terral McLemore; Shelley Lewis, Londa Pogue, Harold Allen, Bob Earl Stewart, Bill Fincher and Stacey Clough.
Also serving are Dustin Weatherly, Johnny Dewbre, Karla Pickens, Sherry and Rusty Mashore, Joe Roberts and Tracey Rapier.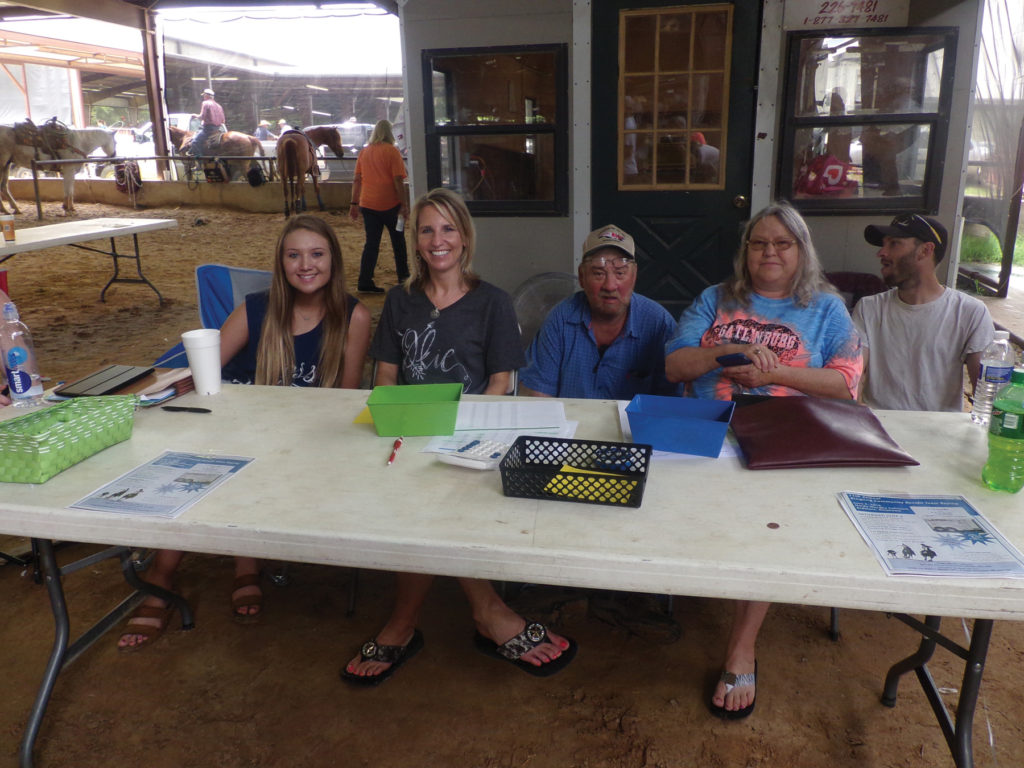 It takes an immense number of volunteers to make the roping a success.
Some take entries and keep the books, others cook hamburgers, Ringling FFA members run the concession stand and about 20 work the chute and keep the cattle ready. Area merchants donate much of the supplies for the concession stand, but there are expenses.
"The only things we have to pay for are the cattle, the facility, announcer, time keepers and flagman," Janet Van Buskirk explained. "All the rest is run by volunteers."
This year, 313 teams entered the number 13 with a total payback of $21,500. The top 25 came back to the short go, with Shawn Scott and Kolby Miller emerging as the winners, splitting $5,400 for first place. Miller also placed sixth for another $650, giving him the most points and making him the trailer winner. Prize money was paid through eighth place, and points for the trailer were given through 20th place. Two places were also paid in the number eleven incentive.
In the number eight roping, 247 roped for $16,000 in prize money. Winners Chris Nance and Dustin Hatley split $3,400. Fernando Selgado placed second and sixth and won the No. 8 incentive, a total of $2,750, and the most points to claim the second trailer.
About two weeks after the roping, the committee meet, critique the roping, address any problem areas and begin to plan for next year.
"So far we have not had any problems," Van Buskirk said.
Bill and Darlene Crowell have been supporters of the roping from the beginning, with Darlene taking entries and Bill helping where needed and entering the roping. In fact, Bill won the first saddle given away at the event years ago.
"What started out as a benefit for one cancer patient has turned into a community benefit helping a lot of people," the Crowells said.
The event is a team effort, Janet added.
"We can't give enough money to one person to pay all their medical bills, but we can help get them to and from treatments," Van Buskirk said.
It has become an event that continues to assist a wide range of people in the Ringling area, living up to its name, the Ringling Community Benefit Team Roping.
Save
Save