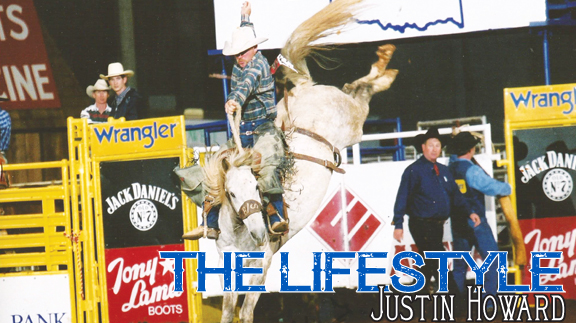 The Lifestyle
By Laci Jones
Wildfires spread across northwestern Oklahoma, taking more than 70,000 acres of precious ranchland this spring. As Justin Howard drove around his property in Woodward, Okla., he said the fire was bittersweet.
"It has certainly changed the scenery as a grass producer," he explained. "It was beneficial because it burned cedar trees, but from the aesthetics of it and from a hunting standpoint, it hurt it and the beauty of the land."
The former professional bronc rider said the fire burned 1,200 acres of grass on the north and east side of his property. One of his rent houses burned down, as well as his shop, and his house suffered from water damage from fire prevention methods. Today, Howard Ranch is rebuilding.
"My great-great-grandfather showed up here in 1904," Howard explained. "The story goes he had $20, a wagon, some mules and a wife."
While he does not know where his great-great-grandfather originated, Howard knows he came from Missouri to stake his claim on a quarter section of land in Oklahoma. His ancestor had five children and made his money by training mules.
"Some time later, they started building highways," he added. "Highway 64 in Woodward is the highway I have heard the most stories about."
Read about Howard Ranch and Justin Howard in the August issue of OKFR!