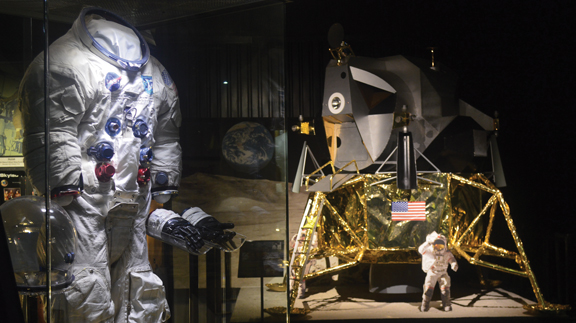 By Staci Mauney
On Route 66 in Weatherford, Okla., a Lockheed F-104 rises six stories straight into the sky. One of thousands of exhibits at the Stafford Air and Space Museum, the Lockheed F-104 welcomes visitors to the museum and gives them a glimpse of the artifacts that they will find inside.
One of only three Smithsonian Institute Affiliates in Oklahoma, the museum honors Lt. General Thomas P. Stafford and his storied career as a test pilot and astronaut. Stafford, who was born and raised in Weatherford, graduated from Southwestern Oklahoma State University (SWOSU) and was selected by NASA in 1962 as one of 24 SWOSU graduates to join NASA in the 1960s.
Stafford donated many items from his personal collection to the museum. He flew four historic space missions, including Gemini 6, Gemini 9, Apollo X and the U.S. and Soviet Apollo-Soyuz.
Learn more about this museum in the August issue!