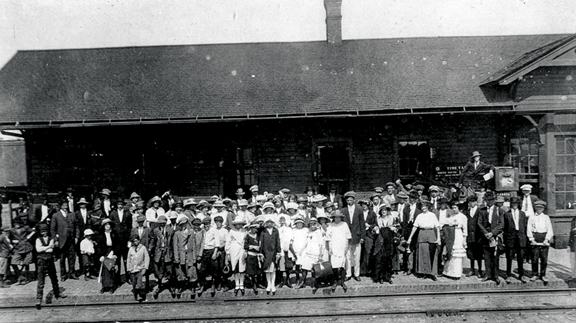 By Laci Jones
The "Pipeline Crossroads of the World" shows no trace of the once thriving cotton industry, the "hoboes" lining the railroad tracks and the "gandy dancers" working on the railroads. The abandoned Santa Fe Train Depot located at the end of Broadway Street has withstood the test of time in Cushing, Okla.
The original train depot was built in 1902, according to Cushing resident, Farrel Kleckner. The location of the depot was kept secret for several months as a business ploy.
"They were selecting their businesses down [Broadway Street]," Kleckner explained. "The rich and well-connected individuals knew where the depot was going to be."
The Missouri-Kansas-Texas Railroad, also known as the Katy Railroad, was the first railroad to commit to development in Cushing, but the Santa Fe Railway decided to develop their railroad shortly after.
Pick up the latest issue of OKFR to learn more!