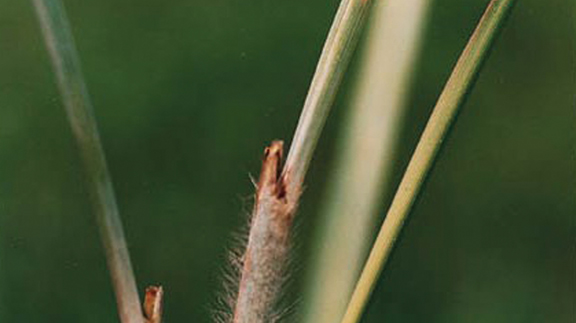 Characteristics: Indiangrass is a native, warm-season, perennial grass with short, scaly rhizomes. It is best adapted to deep, moist soils but can be found growing on a wide variety of soils. Mature height is about three to eight feet tall. The leaves are flat, up to 3/8 to 5/8-inch wide, six to 12 inches long and have a blue-green color during the growing season. The ligules at the base of the leaf take on the appearance of rabbit ears, which make it easily identifiable. The seedhead is a dense narrow panicle six to 12 inches long. One awn extends above each individual seed.
Area of Importance: Indiangrass is the state grass of Oklahoma. It is a tallgrass of the True Prairie and one of the "big four" grasses. It is grazed by all classes of livestock and is excellent for livestock use. Grazing value for deer is poor, but it provides good screening cover and fawning cover for deer. It is also good nesting cover for quail and turkey.
Read the August issue to learn more!