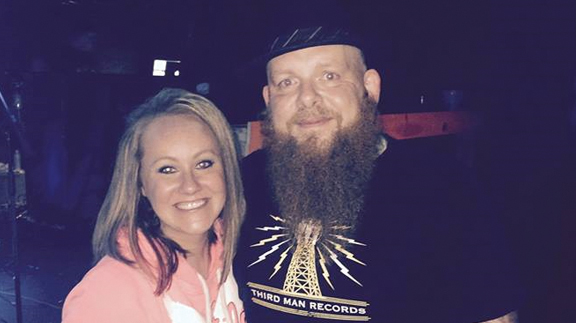 By Dillon Steen
Detroit might be "The Motor City," but Krystal Kiss pointed the motor of a pink 1996 Chevy S10 a different direction when she was 19 years old. She pointed it straight to Oklahoma. Growing up in Lincoln Park, Mich., a city outside Detroit, she jokes that she headed out for the spur of the moment 17-hour drive with nothing short of a bad idea. What an adventure she was in for!
"I gave myself four days to say goodbye, pack and pick up my last check from the kiosk job I was working at the mall," she explained. "I really had no idea what I was doing, but I knew I was headed to Oklahoma and was going to stay with my best friend until I got on my feet. It turns out that was the best (even though crazy) move I could have ever made for myself.
"Twelve years later I have settled down with the love of my life, have two beautiful boys (ages nine and six), work part time for a tornado shelter company during season and then I also do this crazy radio thing. Radio has always been something I was very interested in from early on, but everybody kept telling me how impossible of a career it is to even get your foot in the door, so of course I stayed away, until two years ago that is."
Read about Krystal Kiss in the August issue of OKFR!