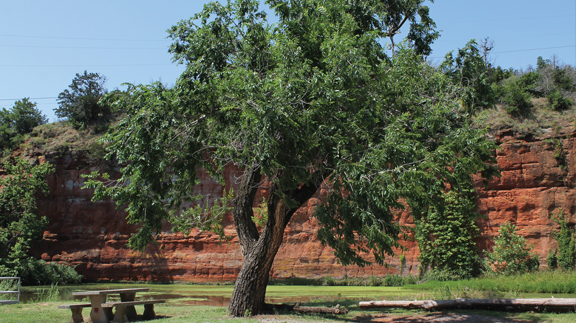 By Laci Jones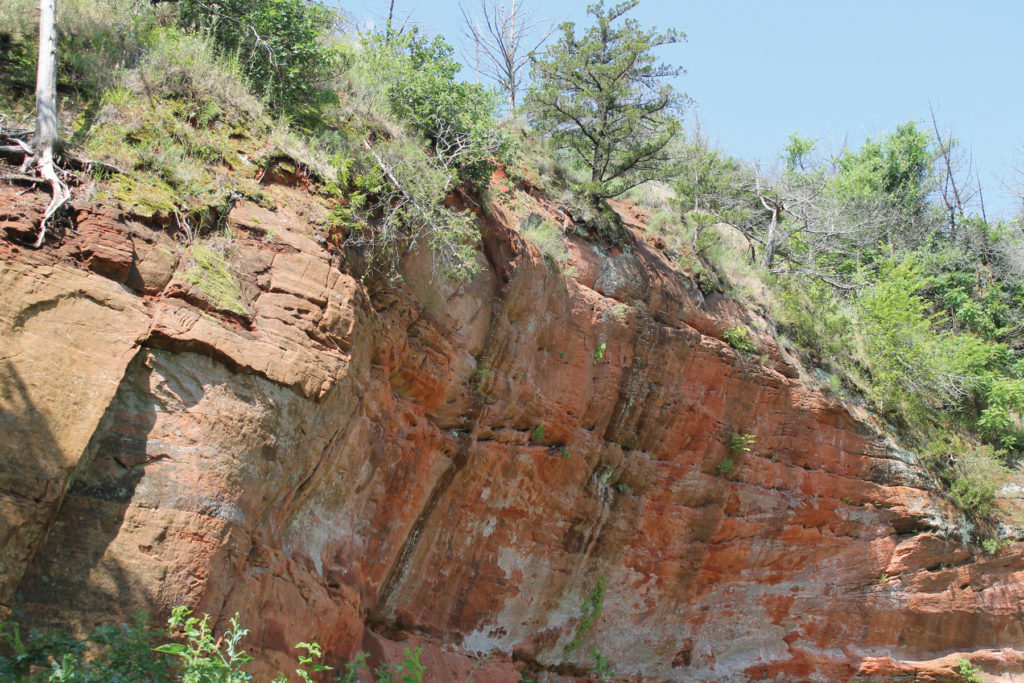 California or bust! Red Rock Canyon State Park, located in Hinton, Okla., is a state park like no other. The 310-acre state park has a history involving the California Gold Rush and sits at the base of a canyon where the walls go up to 80 feet.
"It is odd-shaped," said Dave Sutton, park manager of Red Rock Canyon State Park, "and it's a quarter of a mile long."
Sutton, who has worked at the state park for 30 years, said Comanche and Kickapoo Indians are thought to have used the canyons for shelter in the 19th century.
When gold was discovered in California, people traveled from the eastern United States on the California Road Trail. The California Road Trail started in Fort Smith, Ark., and continued through Indian Territory along the Canadian River.
"Today, the ruts of a portion of the California Road Trail that was used back then remain today as a monument to an important episode in the development of the United States," Sutton stated in the Red Rock Canyon State Park Historical Information Report.
These ruts can be seen along the California Road Interpretive Trail at the state park, he added.
To learn more about this state park, read the August issue!
Save
Save