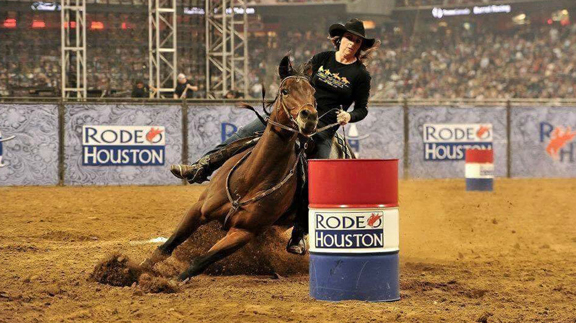 By Krista Lucas
Getting a horse to a professional level in any event or discipline takes time, dedication and plenty of heart. It can be a long road to seeing if the young, inexperienced horse a rider is sitting on today could become a champion in the next few years.
The hardest part in training a performance horse can be the seasoning process. Getting horses used to different surroundings like loud music and crowds can be frustrating. Horses begin with training at home before making their public debut. Tana Renick, a professional barrel racer and horse trainer, has had many horses come through her barn and training program, each having different personalities and abilities.
Renick's love of horses led her to become one of today's leading riders in the barrel racing industry. Her credentials include a long list of accomplishments such as a national circuit championship. Her passion and commitment to each horse she swings a leg over brings out the best in many young horses just starting their careers.
It is important for a greener horse to have the right foundation built at home first. Renick prefers her barrel horses to be able to at least lope a smooth, correct pattern at home, no matter the horse's age.
Learn more in the latest issue of OKFR!