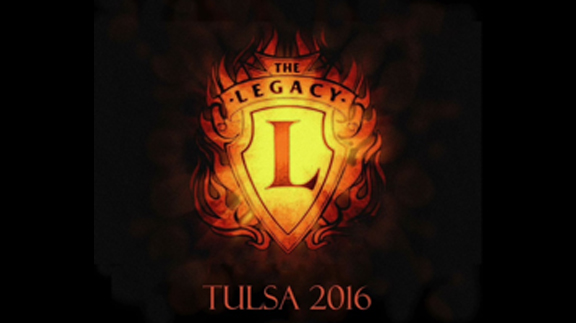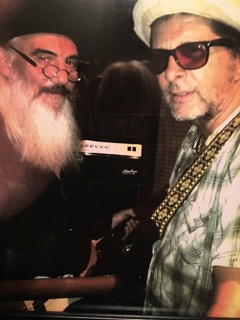 Tulsa, Okla.– Aug. 26, 2016 Inspired by the recent passing of Tulsa blues master Steve Pryor and his bassist and friend, Stan Reed, The Legacy Tribute will take place at 5:30 PM on Sunday, September 18, 2016 at The Shrine, located at 18th and Boston, in Tulsa. The tribute will also honor Tulsa musician, Mike Bruce, who helped Steve Pryor hone his unique style along with other notable blues musicians who contributed to the Tulsa Sound.
Traveling to Tulsa for The Legacy Tribute will be the Mississippi-based Wayne Sharp Band, providing southern blues rock led by Hammond B3 maestro Wayne Sharp, backed by members of the "Allman Brothers Family Tree." Sharp's special guest will be drummer Karl Himmel, who has played with such notables as JJ Cale, Neil Young, Brenda Lee and Dr. John. Stan Reed toured with Sharp during the past few years.
Northwest Arkansas-based Earl and Them, featuring legendary guitarist Earl Cate, John Davies and Terry Cagle, will bring their unique brand of southern rock and blues to the stage in a rare Tulsa appearance.
In addition to the above special guests, the evening will be rounded out with performances by Oklahoma-based artists such as Scott Ellison, Don White with Casey Van Beek, Polly Ess, Connor Culpepper, David White, David Teegarden, John Hoff, Wanda Watson, Chuck Blackwell, Gary Gilmore, Randy Cunningham, Little Danny Baker, Jamie Oldaker and Larry Moss. Lloyd Price will be bringing and playing with The David Skinner Band, as well as band members Kevin Flint and Tim Smith.
The event will feature an opening set by the rock 'n' roll band Kalo, featuring Israeli singer/songwriter/guitarist Bat-Or Kalo with her sexy guitar rhythms, smoky vocals and a tease of blues and roots.
All proceeds from the evening will benefit The Red Dirt Relief Fund, a 501(c)3 non-profit organization providing a safety net of critical assistance for Oklahoma music people in times of need. Admission is $10 per person at the door (limited seating) or in advance by visiting stubwire.com. Available for purchase will be a special T-shirt commemorating the lives of Tulsa Sound Musicians who have passed, including beloved artists such as Flash Terry, Debbie Campbell, Gus Hardin, Carl Radle, and so many more. To assist in raising money for The Red Dirt Relief Fund, an original painting by artist Jeff Hogue will be raffled.
A unique portion of the evening will include a video montage of never before seen footage of Tulsa Sound musicians dating back to the 1960s. This archival footage, obtained from the private collection of famed videographer Larry Lieberman, will include behind the scenes and after-hours performances from iconic locations such as The Paradise Club. Footage will include Tulsa icons such as Elvin Bishop, Leon Russell and The Gap Band.
Food will be available provided by the newly formed Epicurean Eats Food Truck with Chef Steve Ellsworth. The menu will offer both smoked meats and vegetarian entrees.
More details about the event are available on Facebook under the event name: The Legacy Tribute.