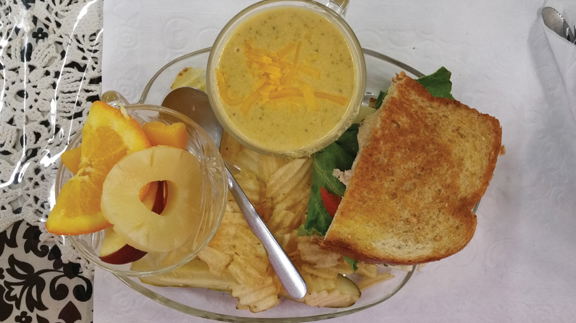 By Joanne Jones
I recently went on a shop hop road trip with a friend visiting quilt shops around Oklahoma. On our first foray, we stopped for lunch at the Mix Marketplace and Tea Room in Duncan, Okla.
The Mix Marketplace and Tearoom got its start in 1989. Its original owners were Bill and Bobby High. In 2010, the Bishop family bought the market place and tea room and has been managing it since.
One of the most interesting aspects of this tea room was that it is located in the middle of an antique market. When we first entered the building we were surrounded by antiques, but as we looked around the market, we spotted the dining area, straight to the back of the mall.
Update: Unfortunately on July 5, the Mix Marketplace and Tea Room was destroyed by a fire.
Read the August issue of OKFR to learn more.