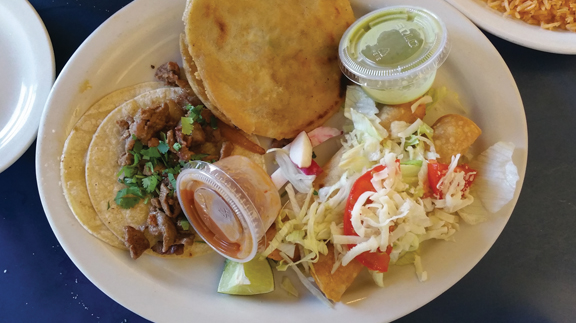 By Joanne Jones
On Sept. 10, 2010, a strange sight started showing up every evening at the mall on MacArthur Street in Shawnee, Okla. It was a food truck. Now, I don't know about you, but when I think of food trucks, I think of large cities, not little Shawnee, Okla. That food truck sold tacos as well as a few other items. The menu was limited, but the food was great. People would park and wait for the food truck to show up. There would be a line of people within an hour. That was the beginning of the Don Ciro's Authentic Mexican Restaurant.
After two years of running the food truck, Don Ciro opened a small restaurant in Shawnee located at 924 N. Harrison. They open at 11 a.m. everyday but close at different times throughout the week. Friday and Saturday they are open until midnight. Don Ciro's was so successful that he was able to open a second restaurant in Seminole, Okla., two years ago.
Pick up the latest issue of OKFR to learn more!