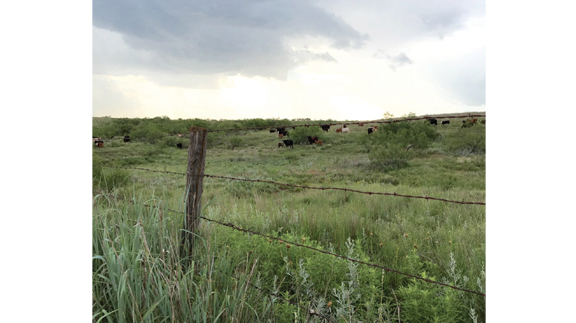 By Lanna Mills
Welcome to the ranch! It may not be the most glamorous life, but it is my life and I love it. I cannot think of a single thing I would rather do than be a rancher's wife.
From feeding to branding and everything in between, ranching is a family affair. My husband Gary "the rancher," my son Stockton "the little cowpoke," and myself "the rancher's wife" all do our part.
The ranch—a  cow/calf operation running beef cattle—was established in the 1950s by Gary's father who sold his land near Kelton, Texas, and purchased the land that we run today just as he did for so many years. I love hearing the stories of past happenings on the ranch and making memories with my family that I will carry with me from now on.
Nestled in the heart of western Oklahoma, in Greer and Beckham Counties, the land is rich with luscious green grass, beautiful wildflowers, thick mesquites, deep canyons and abundant wildlife.
The ranch is demanding, always needing something—fence fixed, cattle fed, water checked, and the list goes on and on. The reward, however, is like no other. Seeing the newborn calves nursing, the cows grazing worry free, and the horses coming in from pasture sunlight glistening off their backs, it gives you a since of pride and accomplishment.
As a rancher's wife you must always be ready for anything and nothing is a surprise. Whether it is keeping an orphan calf in the house because it is freezing outside or having a sink full of messy "calf fries" to clean. Then, there is helping with the cattle work. Sometimes you just have to do what you think is best.
Learn more in the latest issue of OKFR!