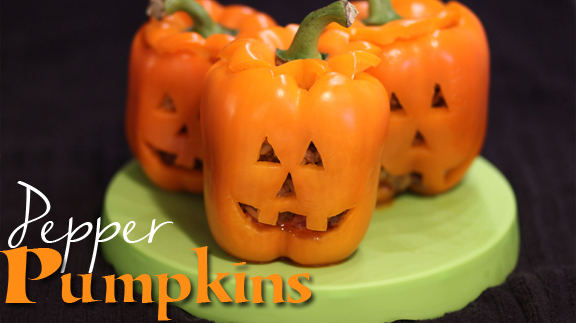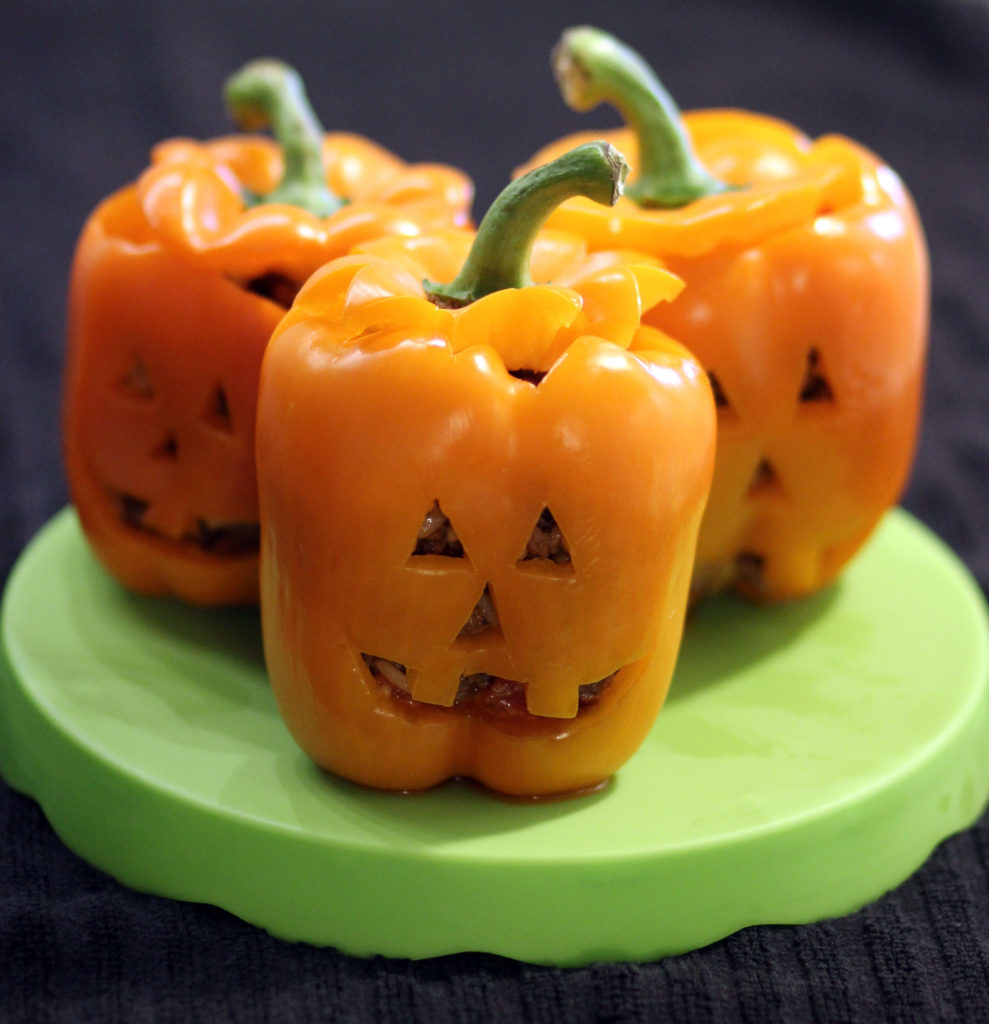 By Lacey Newlin
Serves 4
Cook time: 40 minutes
4  yellow or orange bell peppers
2 cups of Mexican rice from the box kit
1 cup of seasoned shredded chicken breast or seasoned shredded or ground beef
1 cup shredded cheddar cheese
1 can black beans rinsed and drained
Bring a large pot of water to boil.  While you are waiting for the water to boil, rinse peppers, slice off the tops and hollow out the insides, be sure to remove any seeds and the white part inside. If desired, use a small paring knife to cut out a jack-o-lantern face.
When water is boiling, put the peppers and tops in and allow to cook for about 5 minutes until peppers are tender.  Remove from water and set aside to cool.  Mix the cooked rice, shredded meat, cheddar cheese, and black beans together in a large bowl.  Fill each pepper with the meat and rice mixture and top with extra cheese, if desired. Replace pepper top back on top.
Bake at 350 degrees Fahrenheit for 30 minutes until cheese is melted and pepper is done to desired tenderness.  Alternately, once peppers are stuffed, wrap in plastic wrap and refrigerate, when ready to cook, preheat oven to 350, remove plastic wrap and bake for 1 hour.