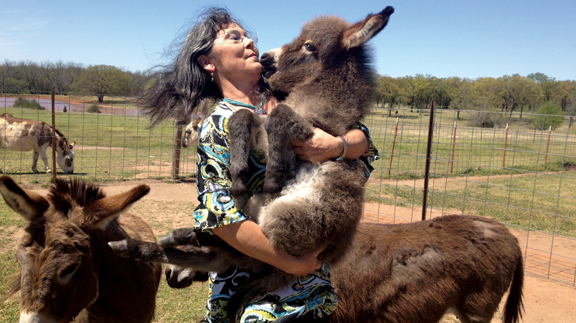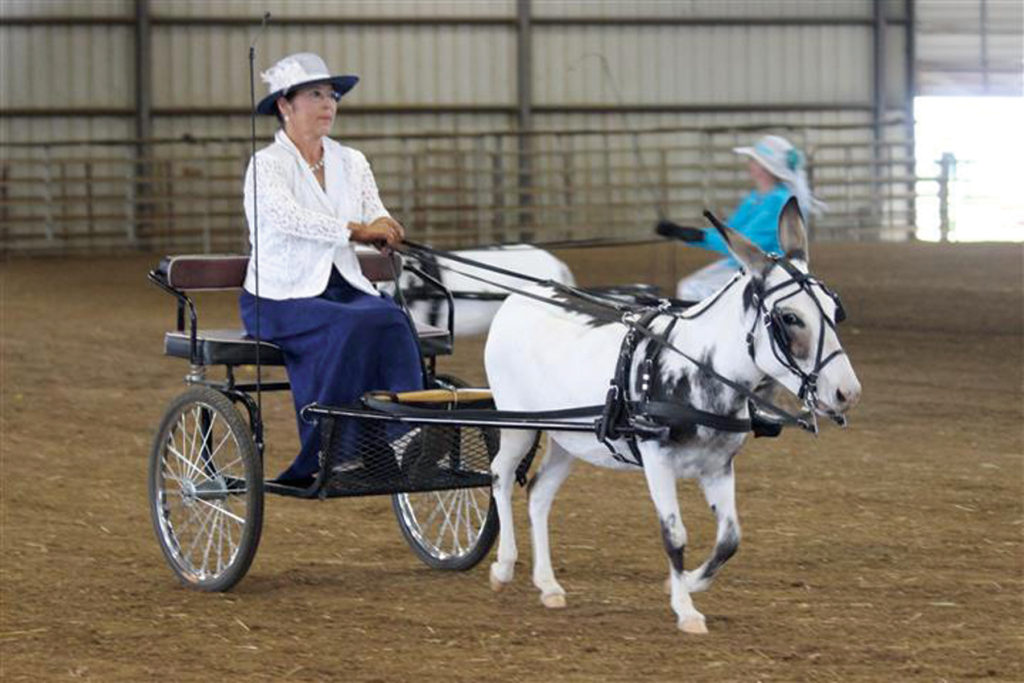 By Laci Jones
Originating from the islands of Sardinia and Sicily, Miniature Mediterranean Donkeys were once used in grain mills and for carrying water in the 18th century.
The first Miniature Donkeys arrived in the United States in the early 1900's, according to The National Miniature Donkey Association (NMDA). Today, these donkeys are nearly extinct in the Mediterranean as the small donkeys are mixed with larger breeds. However, they have recently become popular in the United States.
Kim Winton and Jim Speck, owners of AssN9 Ranch, started raising Miniature Mediterranean Donkeys on their 45-acre farm in Shawnee, Okla. When they moved to the farm, they initially purchased a standard-sized donkey to protect their livestock from the neighbor's dogs. They also wanted to own a miniature donkey to keep the standard-sized donkey company.
"[The miniature donkey] was pregnant when we got it," Winton remembered. "I was just totally smitten with that baby."
While they initially did not know anything about miniature donkeys, they began competitively showing donkeys in 2012.
"The training, the handling, just showing itself is almost an art," she added. "There's a lot of subtle little things that the judges are looking for."
What the judges look for depends on the class. In a halter class, judges look for a balanced and proportional animal with straight legs and proper tracking—front legs follow back legs in a straight line). They also look for good body condition and a "pretty" head, according to the breed standard.
Learn more in the latest issue of OKFR!