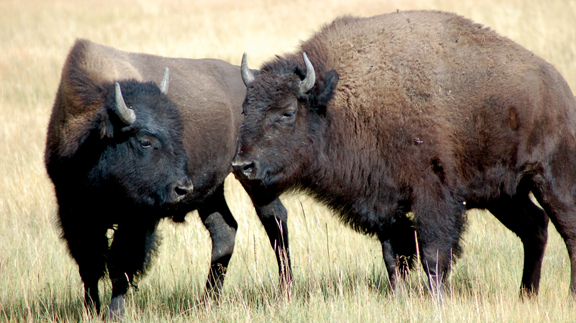 By Ralph Chain
While there is a distinct difference between a bison and a buffalo, bison is commonly referred to as the American buffalo or buffalo in the United States.
We have an outfitting service here at Chain Ranch which is run by my grandson, Newley Hutchison. We entertain clients who come from all over the United States.
Newley was contacted by Smith and Wesson Firearms out of Massachusetts. They had developed a new .50 caliber pistol and were wanting to try their hand with the new S&W500 pistol on harvesting large game. They wanted to send eight expert marksmen on a buffalo hunt in northwestern Oklahoma to try out the new gun. Two of the men were retired CIA agents, one of whom was involved in special operations in Cuba, the other was from Washington D.C., where he served on the police force for 30 years.
Read more in the latest issue of OKFR!