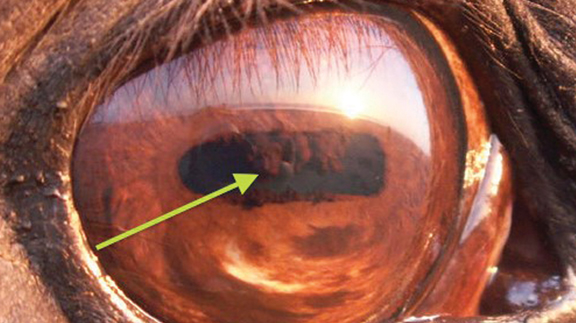 By Lauren Lamb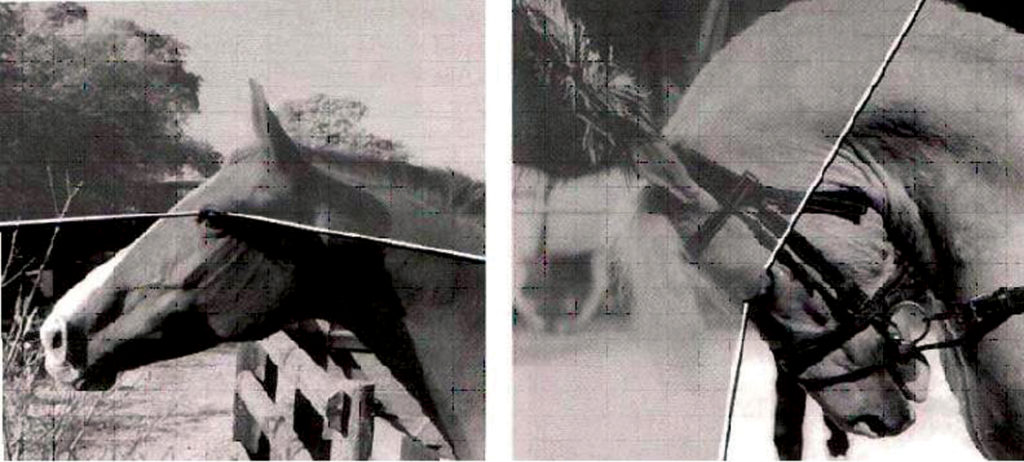 The more we understand the differences between human and equine vision, the better we can understand and predict a horse's overreaction to a minor stimulus from the environment. Part of the reason for the overreaction is due to the evolution of a horse as a prey animal.
Over millions of years of evolution, a horse has developed a mentality to run fast from any signs of danger and ask question later. Another reason for a horse to have such exaggerated response to minor stimuli is the way they see the world.
Before we go into detail on the horse's vision, let's quickly review some of the basics of vision. Vision is simply taking light from the environment and focusing it onto the retina. The cornea and lens help focus the light onto the retina. The retina has cells called rods and cones that make an electrical or chemical signal that is sent to the brain via the optic nerve. The brain will take these signals and form an image, and voila' we have sight. This is obviously over simplified, but covers the basics of sight.
A horse's eyes are placed in a position on their head to give them the maximum field of view (325 to 350 degrees). This large field of view allows the horse to see a predator early and out run the potential predator. They have small blind spots directly in front of their head and directly behind their hips. The blind spot in front of their head is as wide as their eye and tapers like a cone to a spot three to four feet in front of the horse's head. The blind spot behind the horse is slightly wider than its hips. It extends indefinitely behind it if the horse keeps its head directly in front of its body. It is important to understand where these blind spots are when working around a horse so as not to startle them.
Pick up the latest issue of OKFR to learn more!