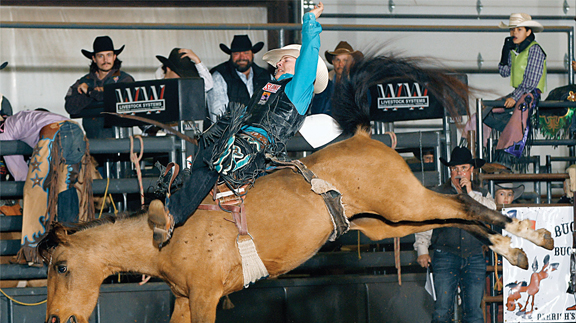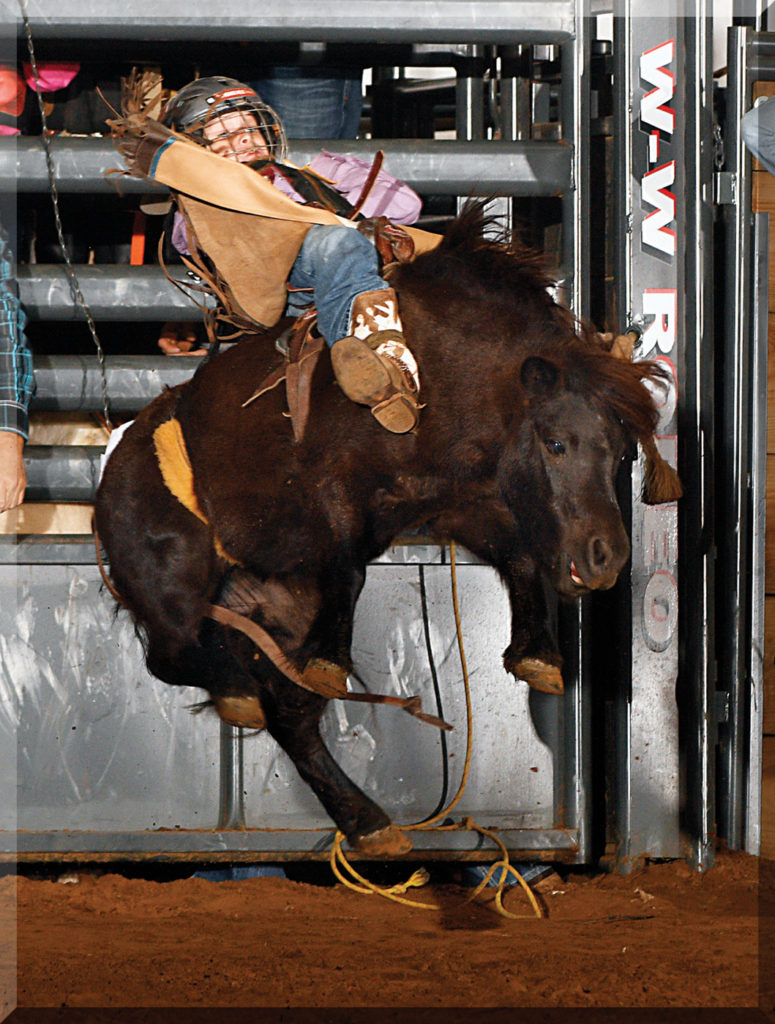 By Judy Wade
The first annual Heartland Mini Bareback Championships was held in Minco, Okla., on Nov. 19-20.
"We have tried to match kids' ages with appropriate sized horses, said Cody Ward, event coordinator. "It makes it fair for both the riders and the horses. Ages seven and under will ride small Shetlands; eight, nine and 10 -year-olds will be matched against true Shetlands; ages 11, 12, and 13 will ride Welch and small Choctaw ponies; and the older group, 14, 15, and 16, will be aboard small horses."
The purpose of the event is to promote bronc riding in all age groups.
"Several similar contests have been held across the country, but they only have two age groups" Ward continued. "One such event was in Las Vegas during the Wrangler National Finals, but the cost of a trip like that is prohibitive for most families."
Mini bronc riding in some form has been around for about 19 years. Many well-known bull riders and bronc riders got their start at events like this. Justin McBride, Professional Bull Riders (PBR) Champion Bull Rider in 2005 and 2007; Justin McDaniel, six time WNFR qualifier and 2008 World Champion Bareback Rider; Winn Ratliff, four time WNFR qualifier; Cord McCoy, five time PBR finals qualifier and winner of five IPRA titles are some of those who began their careers as mini bareback riders.
Learn more in the December issue of OKFR!
Save