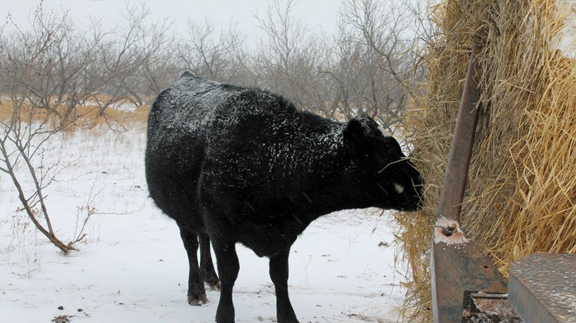 By Lanna Mills
Welcome back y'all! It's hard to believe that another month has came and gone, and that we are wrapping up 2016. It has been a very busy year, but a very great year. We have been blessed with much needed rains, lots of grass, fat cattle, and a healthy happy family.
We are weaning yearlings (big calves ready to be on their own) here on the ranch. Work starts early with everyone meeting and creating a "game plan."
The cowboys will spread out and head to the back of the pasture and push the cattle towards the pens. Everyone works together to make sure no cattle turn back or brush up. The cattle are gathered from the pasture into the trap, and then into the pens.
Any cattle that get away or do not make it to the pens will be roped, loaded in a trailer, and hauled to the pens. Once all the cattle are penned, the calves will be stripped from the cows and put in a pen by themselves. Any calves that haven't been worked (branded, cut, or doctored) will be. Cows that haven't calved will be pregnancy checked.
Learn more in the December issue of OKFR!