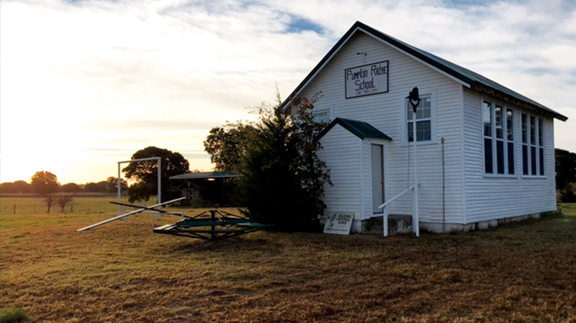 B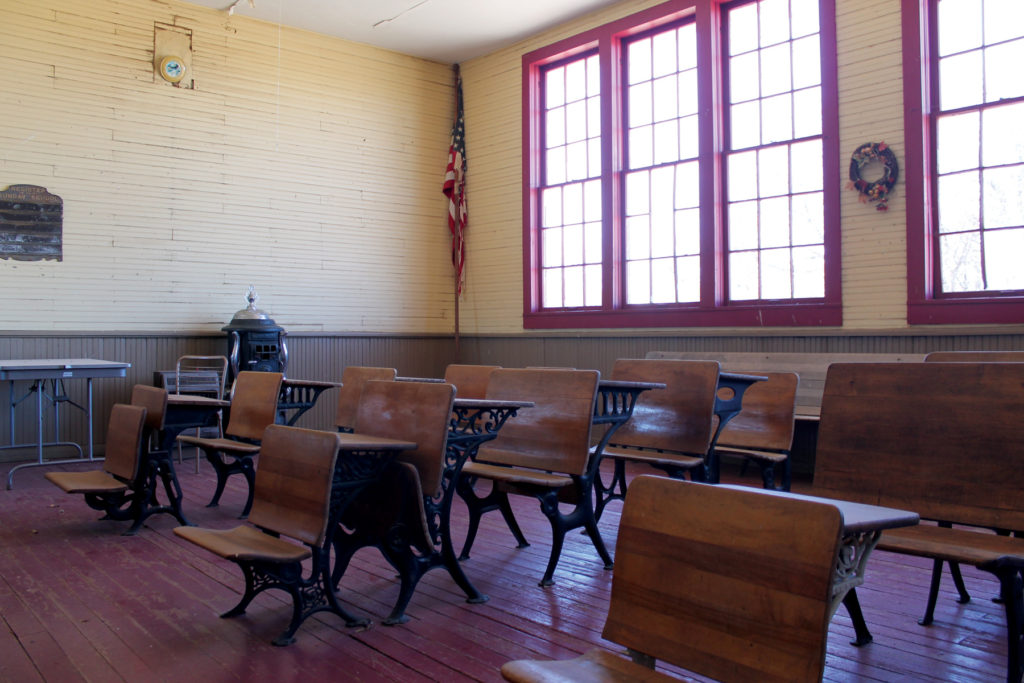 y Ralph Chain
I was on the bulldozer ready to knock down the skeleton of the old Pumpkin Center School House when it struck me, I was about to commit a horrible waste. I almost started on it and I thought, "What am I doing?" I don't like to see history abandoned.
The old school building was withering on our property not far from Canton, Okla., in northwest Oklahoma. Destroying it seemed a natural inclination, since about all that was left of it was the walls.
The roof was caved in, cedars were growing up all around it, and the floors were rotted. Nature had nearly claimed a building that had stood since 1893 or 1894, about the time my grandfather, Oscar, traded a shotgun and $50 for the first 160 acres of what would become one of Oklahoma's larger ranches. I went up there that day to doze it in and burn it, but decided it would be a shame. That's when my wife, Darla, and I decided to move it down to the property.
We decided to bring it home and rebuild and refurnish it. Our family had come to its relationship with the school slowly. None of us had attended school there, but my father, Lenard, saw his first silent movie in the school building about 1910 when they used to travel around the country and show silent movies.
As people moved out of the country and school consolidations accelerated, the Pumpkin Center School became a surplus building sometime around the 1950s. It sat empty for 10 or 15 years, and then the local community of farmers and ranchers and the local voting district needed a place to vote and a place to gather.
To learn more, read the December issue of OKFR!