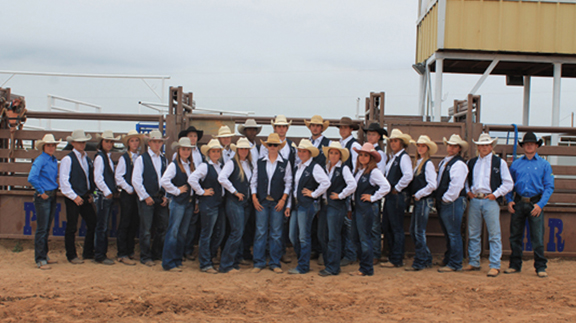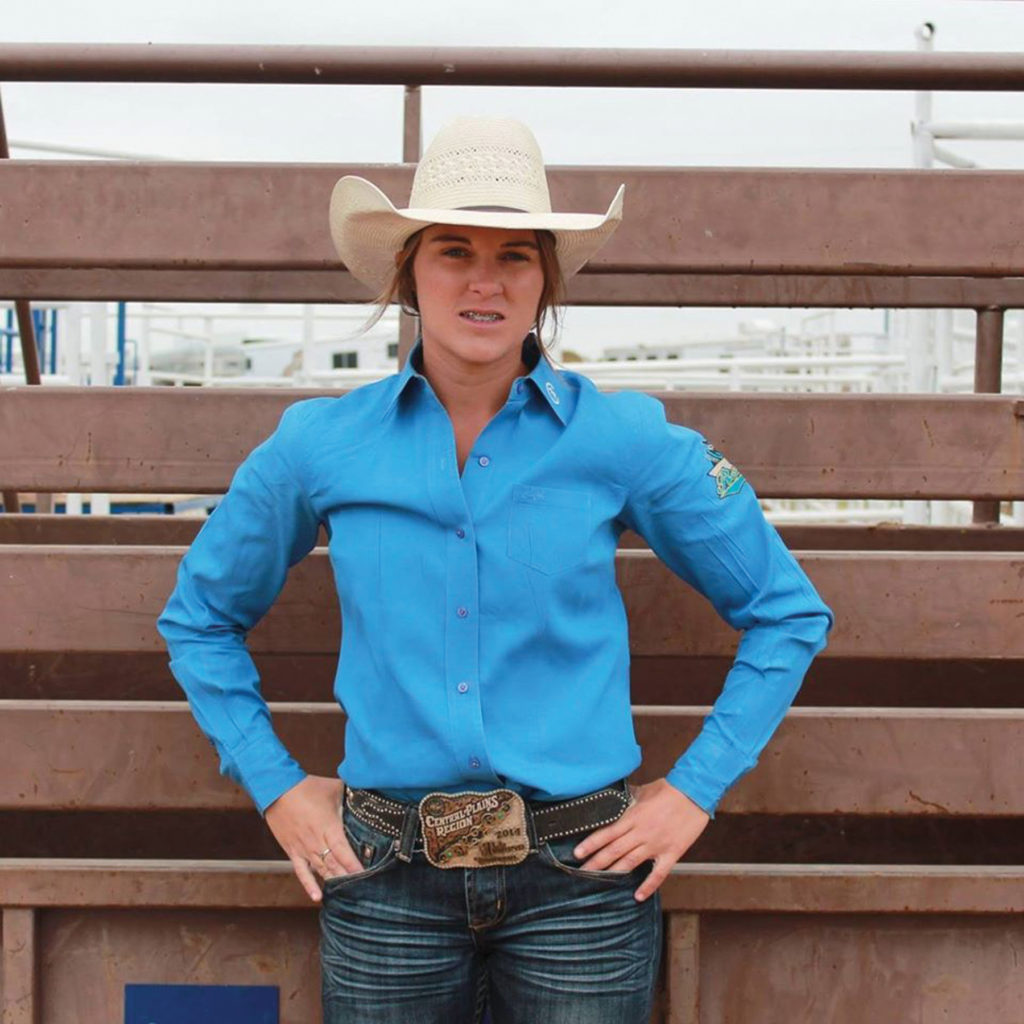 By Ddee Haynes
If I were asked to use only five words to describe the head rodeo coach at Frank Phillips College, the first five words that immediately come to my mind are faithful, dedicated, optimistic, fearless and energetic. Take those five words, add a cowboy hat with wisps of sandy blond hair falling out, a faded pair of jeans along with piercing all-seeing eyes and you get Kaylee Moyer, also known as "Coach."
In 2014, Moyer stepped into the position as the head rodeo coach at FPC, located in Borger, Texas. The goal at FPC is to try and unlock the athletes' full rodeo and academic potential. Smaller class sizes, dedicated teachers and top quality rodeo stock to practice on are some of the reasons the rodeo team at Frank Phillips have had a long winning history in all levels of competition, from National Champions on down.
Prior to taking the position, Moyer had a dream or inspiration in the back of her mind of becoming a rodeo coach. Not having come from a rodeo family with a legacy in the winning circle and self-doubt of her own abilities often made her consider that dream impossible. Upon graduation from high school, she started her freshman year of college at Eastern Wyoming College.
With no experience of qualifying or attending either the High School National Finals or International Finals Youth Rodeo, head rodeo coach, Jake Clark saw her true potential. In her own words Moyer credits Clark as one of the first rodeo coaches to give a no-name cowgirl with a passion for goat tying a chance.
Learn more about Moyer in the latest issue of OKFR!