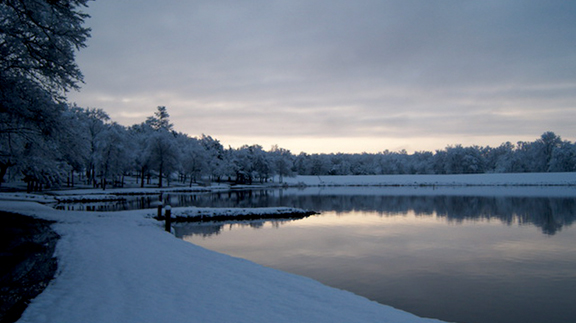 By Laci Jones
Known as the "best kept secret" of southeast Oklahoma, Raymond Gary State Park is known for its fishing opportunities.
"One of the things that we hear from a lot of people is, this little lake is one of the best hidden treasures in southeast Oklahoma," said Johnny Moffitt, associate director at Little Dixie Community Action Agency, Inc. "The feedback we get is 95 percent positive, and we are certainly proud of that."
Part of the positive feedback is about the state park manager, Johnny Pennell. Pennell has managed the park since 1998. Moffitt said his personality and hospitality is a reason why visitors return to the Oklahoma State Park year after year.
Located in Fort Towson, Okla., the state park was named after Oklahoma Governor Raymond Dancel Gary, who was the state governor from 1955 to 1959. In the late 1950s, Gary authorized the creation of the lake as well as the state park to fulfill one of his campaign promises.
Several residents including business leaders donated land of the state project. Pauline Bailey, who was friends with Governor Gary and a resident of Fort Towson, donated a large portion of the land to facilitate the development of the lake at the state park. Construction of the state park was completed in 1956.
"[Raymond Gary State Park] is a 64-acre park," Moffitt said. "It has RV sites, 10 full service sites, and nine semi-modern sites. It has a good playground, two swing sets, two slides, two sets of seesaws and a merry-go-round."
Learn more in the February issue of OKFR!