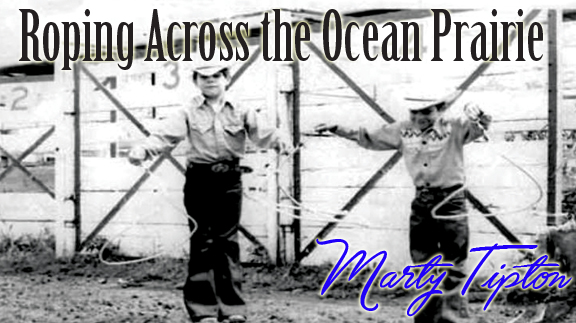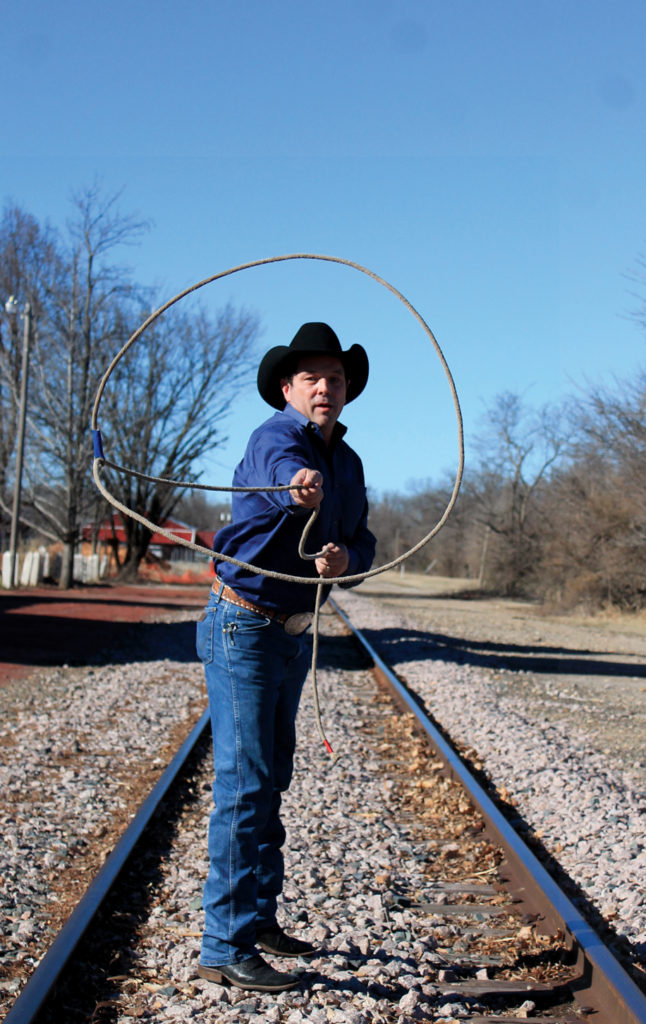 Roping across the Ocean Prairie
By Laci Jones
The saying goes, "Jack of all trades, a master of none," but trick roping humorist Marty Tipton is a master of all trades. With relative ties to Will Rogers by his grandmother Delia McSpadden, Tipton has in common with Rogers, his handiness with a rope, spinning a rope from three feet to 100 feet while entertaining audiences with his humor.
"I was inspired by Will, but I was even more inspired by my father and grandfather," he explained. "I actually sat there and watched them work cattle, work the business. I watched them break horses and watched them work in the Wild West Show. That was inspiring to be right up on the front line."
Tipton, originally from Enid, Okla., said he was born with a rope in his hand just like his forefathers. His great-grandfather worked on the 101 Ranch in Pawnee, Okla., originally, and worked in leather shops. Tipton's grandfather and father also worked in the leather business. His father started as a leather tooler, later becoming a saddle maker.
His grandfather, Orlan Tipton, was a harness maker, and Tipton remembered how his grandfather appeared older than his age because of his hard lifestyle. His grandfather was one of the original acts in the Pawnee Bill Wild West Show in Pawnee, Okla.
"When my grandfather was alive, he would tell me about being in the show in Pawnee," he added. "He was a trick roper, and he was in different acts with Indians chasing him around the arena."
His grandfather lost three fingers in a baler while baling hay. Tipton's father, Raymond Tipton, ran seven miles to save Orlan because he was bleeding to death. Tipton went on to be successful in trick roping even without three of his fingers.
"[My grandfather] told us kids that he could still rope," he added. "He would take his boot and sock off and put the rope between his toes. People would run horses in front of him, and he would flip over like a cartwheel and do catch tricks with his foot."
Tipton said he did not believe him, but his grandfather proved him wrong. His grandfather completed a trick with a rope between his toes. Orlan also raised and trained horses as well as owned a harness shop. He made harnesses for pulling ponies, carts and buggies.
Raymond followed in Orlan's footsteps, building saddles and bridles. Raymond was more of an equipment engineer, while Orlan was a manufacturer of the products.
"My dad was a genius in inventing and building products," he explained. "He invented the D-ring breast collar, which had a ring in the middle."
His father also collaborated with Phillips Petroleum to produce a plastic petroleum tree to hold leather. Raymond owned Salt Fork Saddle Company and moved the company to Tonkawa, Okla., a year after Tipton was born. Raymond was also a champion bronc rider and team roper. Tipton recalled traveling to rodeos with him on the weekends, where he began riding bucking ponies in the Little Britches Rodeo Association at six years old. When a rodeo accident resulted in 60 stitches across Raymond's head, Tipton decided to not ride broncs like his father. Instead, the young cowboy went on to ride bulls.
Read more in the April issue of OKFR!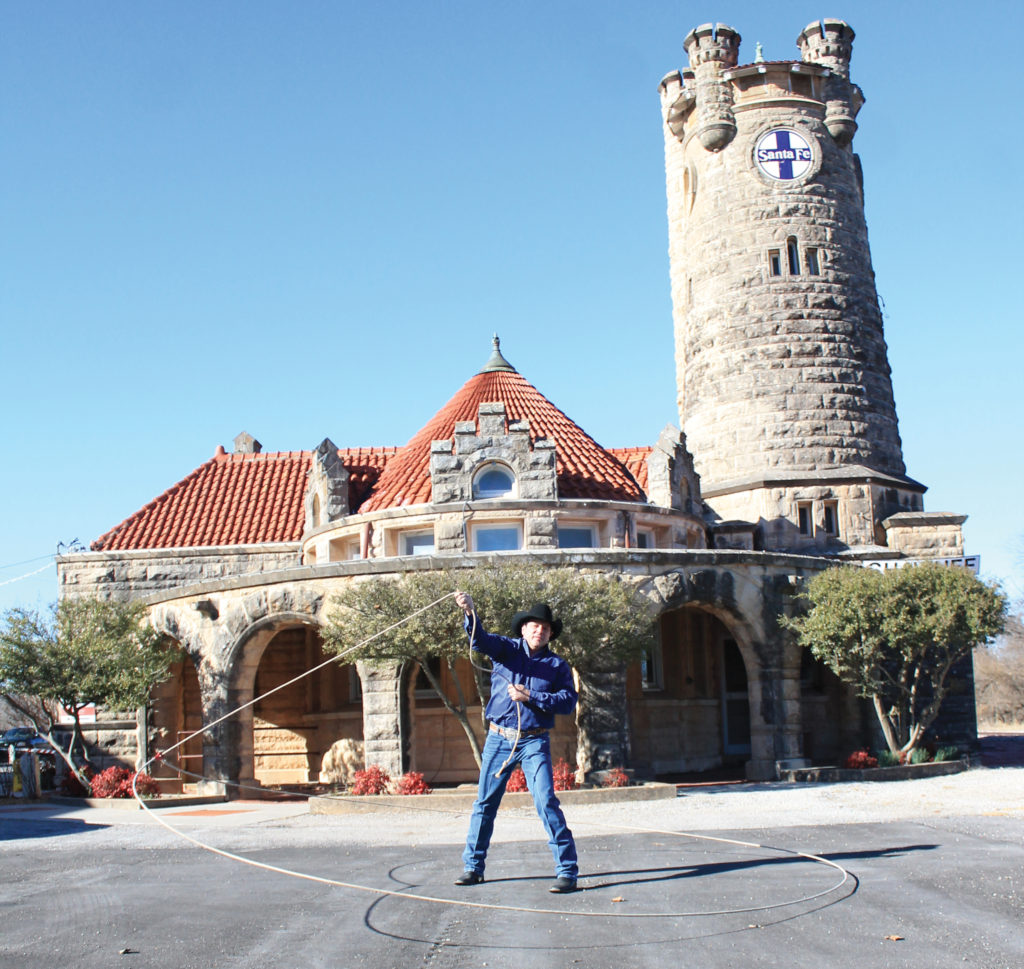 Save