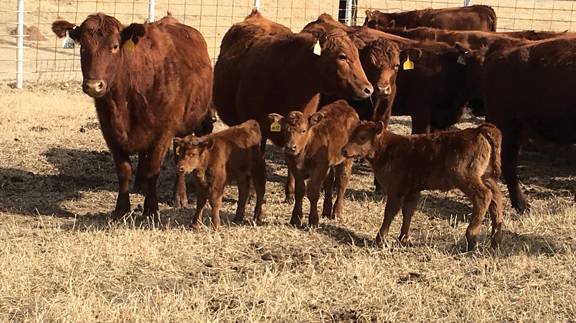 By Ralph Chain
Our two-year-old heifers start calving during the coldest time of the year. In the middle of January, the temperature was a little above zero degrees Fahrenheit. Later in the month, we had one of the worst ice storms I have ever seen. I have seen a few ice storms in my 90 years of living, but I believe this particular ice storm was the worst.
We were without electricity for several days, but we have several water sources that do not require electricity. Each rancher is different. They have their own predicaments, but it is always better to be prepared than two steps behind. With the advance weather predictions, ranches do not have any reason to not be prepared.
We have generators to help with power outages. We put out extra hay because cattle need more energy to combat the elements. It also provides a wind break as well as a dry place for the calves to lie down. We brought the first calf heifers closer to home to keep an eye on them.
We have more than 300 head of two-year-old heifers to calve, and we had about 20 to 25 of those calves on one of the coldest nights. Naturally, we cannot save all of them. However, we have great employees who look after them. Those helping deliver the calves may only get two or three hours of sleep. Then it is time to go back out and watch.
Read more about calving in ice storms in Chain's article in the March issue!