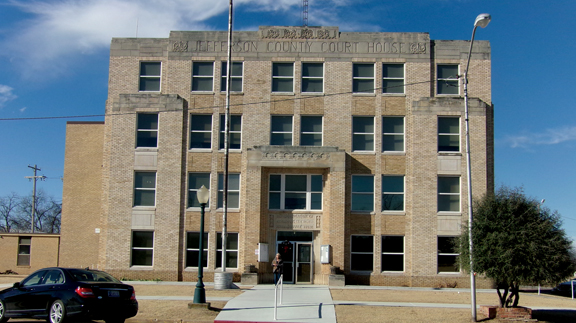 By Judy Wade
Texas can claim six flags have flown over it, but Jefferson County in Oklahoma can best that with the right to claim eleven.
Spanish explorers brought their flag to the Southwest in the 16th century, followed by French trappers from 1719 to 1768. Spain reclaimed the area from 1763 to 1800 when it again came under French rule. It was part of the Louisiana Purchase in 1803 and became Louisiana Territory in 1805.
To accommodate the increasing population in the east, in 1820 the U.S. government negotiated the Treaty of Doak's Stand with the Choctaw Indians whereby they gave up their land in the Mississippi River Valley area for lands in the West in what was to become Indian Territory.
The Indian Removal Act of 1830 paved the way for the removal of the Choctaws. While some migrated willingly, others resisted. Thousands moved westward along what came to be known as "The Trail of Tears," and many died along the 1,200-mile trek. The removal was carried out from 1831 to 1833. They settled in southern Indian Territory, with the 98th Meridian in Jefferson County as their western boundary.
In 1832 it was decided that the Chickasaws, who lived primarily in Mississippi, Alabama and Tennessee, should also be moved west. The Choctaws agreed to give up the western portion of their land in exchange for $530,000, and the Chickasaws joined them. The 98th Meridian, also known as the Indian Meridian, served as the east/west dividing line between the Chickasaws and the Plains Indians with the Red River as the southern boundary. Both tribes, known as two of the Five Civilized Tribes, set up their own national governments. The Choctaw National Capitol was established in Tahlequah and the Chickasaw in Tishomingo, Okla.
Read more in the March issue of OKFR!