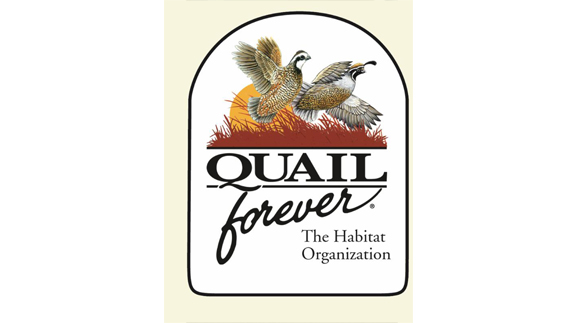 March 15, 2017-The Oklahoma and Texas Pheasants Forever/Quail Forever organizations will hold their 2nd annual combined State Convention on March 24-25 at the Wellington Conference Center in Wichita Falls, Texas.
Attendance is open to anyone interested in making a difference for the future of Texas and Oklahoma conservation, especially as it relates to quail.
"We invite you to get involved, become an advocate and be a part of the solution," said Laura McIver, Oklahoma and Texas regional representative. "We can learn from each other and from champions in the field."
The convention schedule will offer attendees the chance to learn from some of quail's brightest researchers and biologists, including Alan Peoples, chief of wildlife, and Derek Wiley, upland game biologist, both with the Oklahoma Department of Wildlife Conservation.
Breakout learning sessions will include:
Timing for Prescribed Fires.
Pollinators are Good for Quail, Too.
Creating Successful Community Youth Events.
Giving Your Bird Dog the Best Health.
Tips and Tricks for Better Fundraising.
Meet Other Chapters and Leaders.
Opportunity to Learn From National QF/PF Leaders.
Habitat Practices for Smaller Landowners.
Fun and Games.
Along with education about quail and conservation, the convention is designed to help create better chapters and events while raising money for the Oklahoma State Habitat Fund and Texas State Habitat Fund.
"You, too, can become a part of the growing strength to deliver conservation and make sure we have quail for future generations," McIver said.
Special guests will include proven dog breeder and field trial trainer Dan Hendrickson of Phantom Kennels in Abilene, Texas, and Rich Wissink, PF/QF director of education and outreach, who will take chapter leaders through the steps needed to get youths started bird hunting. On Friday afternoon, March 24, Wissink will conduct a mock youth hunt on a nearby property, which requires an RSVP. A banquet will close the event Saturday evening, March 25.
Through Monday, March 20, a special Early Bird Price of $65 includes all activities both days. Full event registration after March 20 will be $80. Individual session tickets are also available. To register online with a credit card, go to https://pheasantsforeverevents.org/event/2741. To download a registration form and pay by check, go to www.oklahomaquailforever.org/s/2017-OK-TX-State-Meeting-Registration-Individual.pdf.
The Holiday Inn Express, 5300 Kell West Blvd., adjoins the conference center; for reservations, call (940) 692-8300 and mention Quail Forever.
PF/QF is the nation's largest nonprofit organization dedicated to upland habitat conservation. PF/QF has more than 140,000 members and 745 local chapters across the United States and Canada. Chapters are empowered to determine how 100 percent of their locally raised conservation funds are spent, a method that no other national conservation organization practices.
###