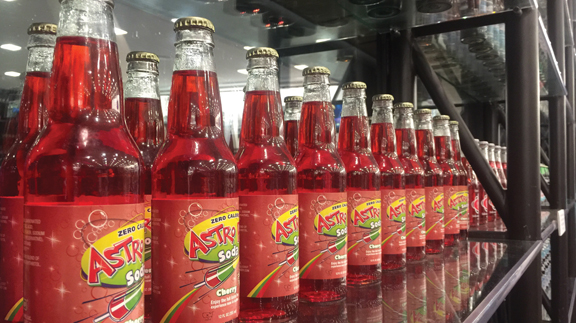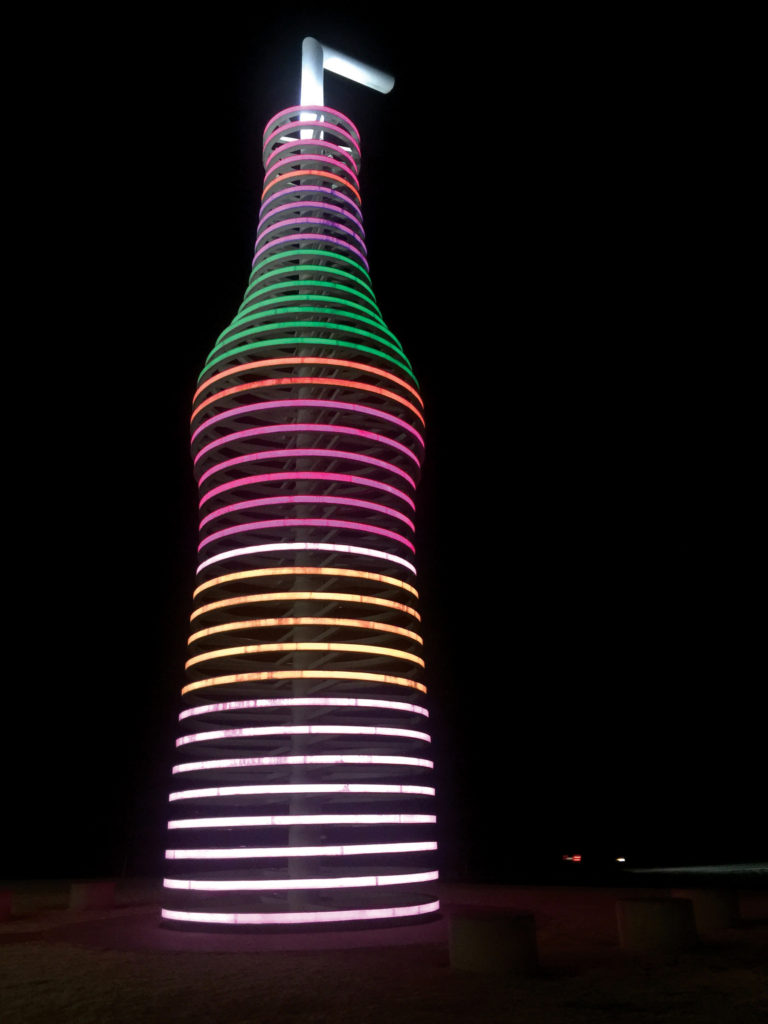 By Laci Jones
Every classic road trip involves stopping at a gas station on the way to the destination. In Oklahoma, Pops in Arcadia is the destination.
This gas station cannot be missed on the side of historical Route 66. When you drive around the curve on Route 66, a 66-foot sculpture of a soda bottle with multi-colored LED lights brightens up the sky. True to its name, Pops has more than 700 kinds of drinks.
Pops opened its glass doors in 2007. The retro-style building is lined with glass shelves with hundreds of bottled sodas. The first time I went to Pops was in 2012, and I was amazed by the variety of sodas. I decided to make a special trip to the Arcadia restaurant one evening. While they are known for their endless variety of sodas, they are also known for their burgers.
You can catch a front row seat at the counter or sit at one of their tables or booths. They do also offer outside seating. Most of my trips to this retro-style diner have been on weekends, but they are packed with people traveling up the mother road. Usually, you wait at least an hour to get seated, but we were seated right away on this particular Wednesday.
I ordered the Arcadia Burger, which comes with barbecue sauce, bacon and bleu cheese on a toasted potato bun. While every burger needs French fries, I decided it was a special occasion and splurged for the queso fries.
The fries were shoestring fries, which are long, thin cuts of potatoes. Nothing is worse than ordering any form of cheese fries, and it comes out with little cheese. However, Pops had their queso fries covered with cheese. The queso was thick and creamy. While these do not take the spot as my favorite cheese fries, they were still good queso.
Learn more about her recent visit to Pops in the March issue!