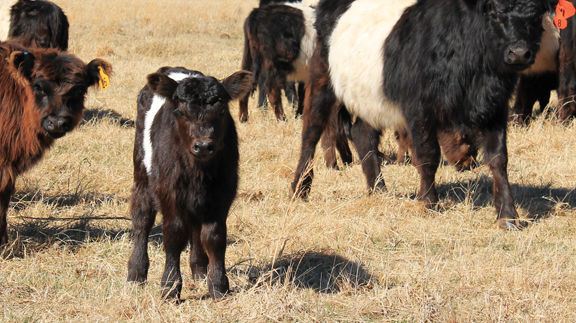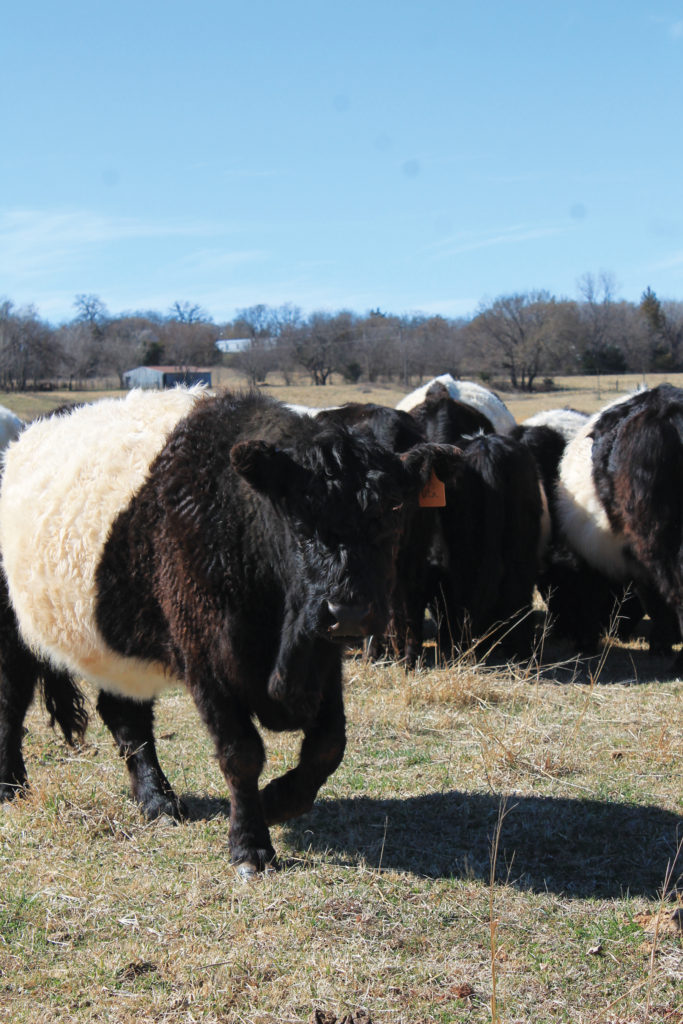 The Scottish Breed
By Laci Jones
Often called the "Oreo-breed," the Belted Galloway breed of cattle are distinguished by their color. This breed is white sandwiched between a black, red or dun color.
The Belted Galloway breed was developed during the 16th century in the former Galloway district of Scotland, according the Beltie Society. The district was rugged and hilly, making it difficult for animals to survive.
In the Beltie Society Herd Book Volume I, Mims Wilkinson, Jr., wrote, "Although it is impossible to affirm with certainty whether Belted Galloways were bred from cattle imported to Britain or native cattle, or a combination of the two, the logical conclusion is that they originated from a cross of Black Galloways with Dutch Belted. Though no documentary evidence is available to substantiate the assumption, the known prepotency of the Dutch cattle lends weight to this view, and the frequent traffickings between Scotland and the Low Countries in the 17th and 18th Centuries would provide opportunities for the importation of a few Dutch Belted cattle. The horns, the only essential difference, would disappear with the predominance of Galloway blood."
Wilkinson went on to say the Highland, Galloway and Welsh black came from the same stock and were later diversified through selection as well as their environment. Galloway cattle were set apart from other breeds by their color, conformation and other characteristics. He said they were originally black, spotted, white-faced, red, dun, white and belted. The belted calves were born in the Black Galloway herds.
Learn more in the April issue of OKFR!
Save