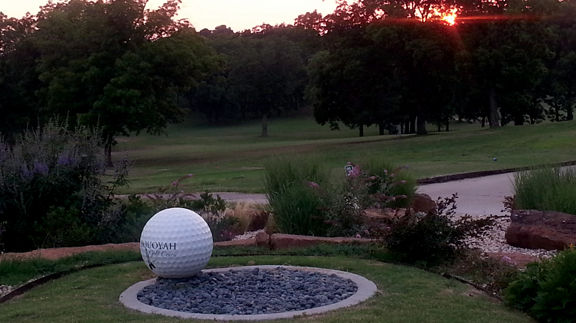 By Laci Jones
Located in Cherokee County, Sequoyah State Park showcases the history and heritage of the Cherokee Indian Nation. Sequoyah was a Cherokee Indian who invented the alphabet. Near Tahlequah and Muskogee, Sequoyah State Park celebrates its Indian heritage by educating the public through programs and tours of the lodge.
The dam for the lake was designed in the late 1940s. Grand River as well as several small creeks fed into the lake, according to Sequoyah State Park manager, Tony Presley. The lake is 19,900 acres and it can be seen from almost anywhere within the park.
About four years after the dam was built, the state park was established in 1953. The land for the state park was leased by the Corps of Engineers. Two pieces of property are owned by the state—the land where the lodge sits and the entrance to the park, Presley explained.
"The park was built in a low economic area to help rise the economy of the area," Presley added. "The park, the lodge and the golf course were built in the first 10 to 12 years."
When the lodge was first built in 1956, it was named Sequoyah Lodge. The state later leased it out to Western Enterprises, changing the name of the lodge to Western Hills Lodge.
The name of the lodge did not fit the geographic location or theme of the lodge, Presley explained. Western Hills Lodge was changed back to Sequoyah Lodge after the lodge and other areas of the state park were remodeled two years ago.
Learn more about Sequoyah State Park in the May issue of OKFR!