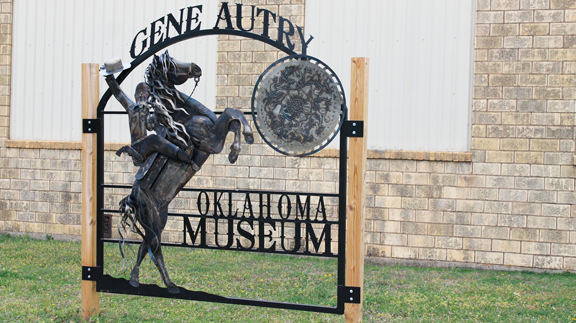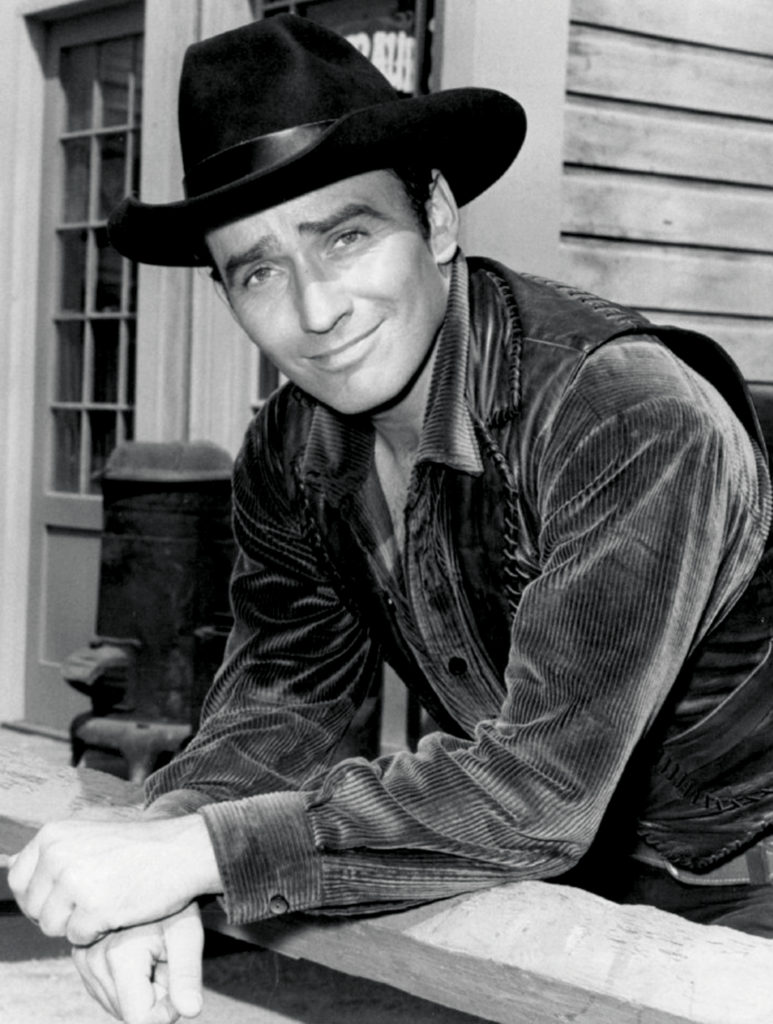 By Laci Jones
To celebrate the cowboy way, the Gene Autry Oklahoma Museum is hosting the Cowboy Way Fest on May 5-7. The three-day festival features music, movies, poetry and celebrity appearances.
"The cowboy culture is the backbone of our society," said Leslei Fisher, executive director at Gene Autry Oklahoma Museum. "Everybody wants to be an American cowboy. The cowboys of yesterdays that we saw on screen were the penultimate, the essential cowboy."
Cowboys lived by a code, which was passed on to the next generation. Gene Autry Oklahoma Festival strives to keep that code alive through hosting a festival.
"We took all the different cowboy codes that we could find—20 of them, and merged them into one set," she added. "We called it the 'Cowboy Way,' which is why we named the festival the 'Cowboy Way.'"
The museum, which opened its doors in 1985, held a similar festival for 15 years celebrating Gene Autry's birthday. The festival was focused on films and music. The festival, originally held in September, ran from 1994 to 2009.
"From the moment I heard that there had been a festival, I was determined to do one," Fisher explained. "I think that it is an important tradition."
Fisher also said the museum is small and underfunded. The festival is an avenue for the museum to raise money while celebrating the cowboy way of life. The Cowboy Way Fest is focused on films and music, but Fisher said they plan to expand upon the original festival.
"This year, we will have movies and episodes of television shows, as we get permission, to play in our senior citizen building, the Johnston Senior Center," she added. "We have our stage here in the auditorium where we will have music from 9 a.m. to 9 p.m."
The festival will also have tap dancers, baton twirlers and comedians between music acts. Celebrity signing tables and vendors will be located in the gymnasium, she said. The festival will have 20 to 25 one-of-a-kind vendors including homemade quilts, knitted or crocheted items, jewelry and coasters with "The Virginian" scenes.
The festival will have vendors bringing cowboy memorabilia, posters and other collectibles from the '30s to the '50s. A toy gun manufacturer, bronze sculptor, a Native American art dealer and a saddle maker will also be at the festival. A few western genre authors and the Western Music Association will have a table at the festival.
James Drury, who was an actor in "The Virginian," will make his only appearance for 2017 at the festival. Other celebrities to make an appearance are stunt doubles and those who worked with celebrities like John Wayne and James Arness.
"We will also have question and answer sessions," Fisher explained. "Charlie LeSueur, a leading expert on western genre history and associated with the western museum in Scottsdale, Ariz., will be leading our Q&A sessions with the celebrities."
Fisher said they will have two to three Q&A sessions each day of the festival. The master of ceremonies is Bob Terry, a western singer, songwriter, musician, actor and producer. Concert performances include musicians Sons of the Pioneers, Les Gilliam, Rex Allen Junior among others.
Three food vendors will be available for attendees to purchase including a barbecue food truck. The Mount Pleasant Baptist Church will provide concession stand food. Gary Don Smith, a cast iron cook from Ponca City, Okla., will also be fixing three meals a day throughout the festival.
"We're going to have beef stew or chili," she added. "It's going to be hearty. He also makes donuts, and I can't wait."
Fisher said she expects the festival to bring in 300 to 400 visitors. Visitors can pre-register by April 30 for a discount of $25 per day and $25 per evening concert, making it $125 for a full weekend pass. After April 30, the price increases by $10 per day and per evening concert, making it $175 for a full pass. The festival is open from 9 a.m. to 9 p.m. on Friday and Saturday and from 1 p.m. to 4 p.m. on Sunday. The festival is sponsored by the Oklahoma Chapter of Western Music Association.
The Gene Autry Oklahoma Museum has the world's largest collection of cowboys in entertainment memorabilia. The museum's mission is to nourish the history and timeless culture of the cowboy in entertainment, as exemplified by Gene Autry, Roy Rogers and others, for the enjoyment and education of all generations.
The museum is located at 47 Prairie Street, Gene Autry, OK 73436. To learn more about the museum or a schedule of events, visit www.geneautryokmuseum.org or call 580-768-5559.