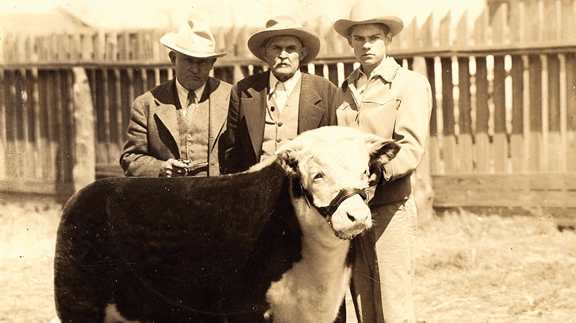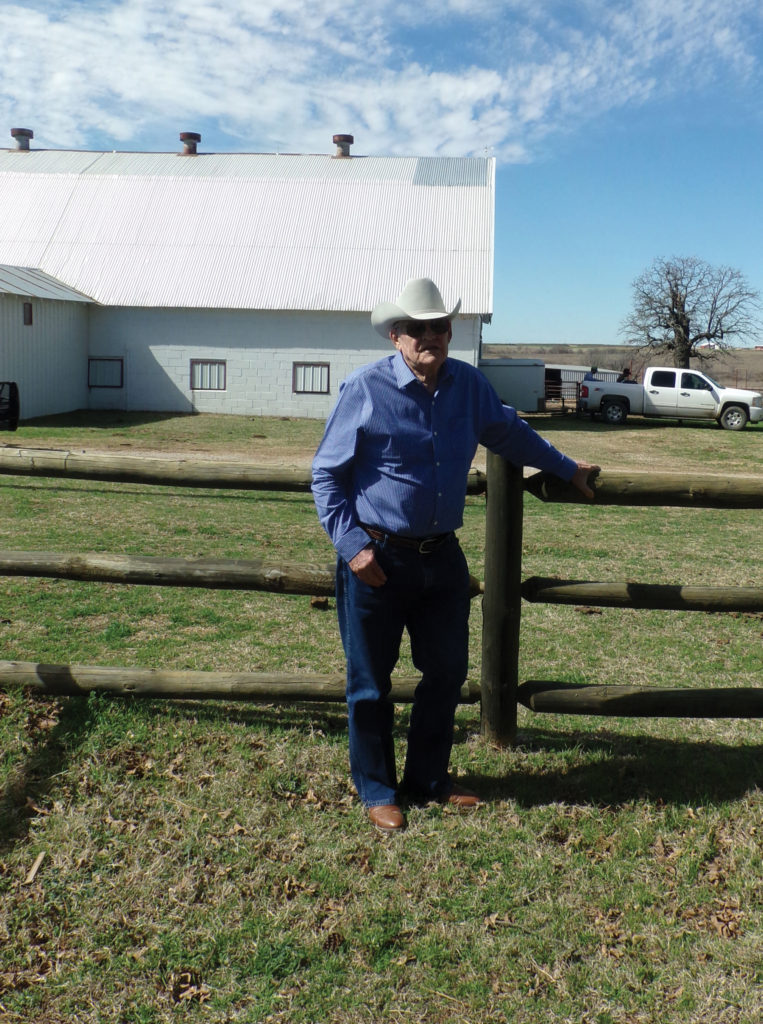 Jerry Dillard
By Judy Wade
"My Senior Trip was an ocean cruise to Okinawa on a warship," Jerry Dillard laughed. "I was drafted out of Ringling High School in 1945 and after basic training at Fort Hood, Texas, shipped out to the Pacific."
The war was soon over, and Dillard and his unit were assigned to guard Japanese war criminals, including Emperor Hirohito and Tokyo Rose and the stables housing Hirohito's famous stallion, White Snow. A member of the 1st Cavalry, Dillard received an Overseas Service Bar, an Army of Occupation Ribbon, an Asiatic-Pacific Campaign Ribbon and a Victory Ribbon. He served with Ringling friend, Don Howard for six months.
"I couldn't wait to get back home and start my ranch," Dillard said.
That is exactly what Dillard did. Finishing his high school education, he began to put together a herd of Herefords on the 1,980 acres south of Ringling left to him by his late father, using the Rocking Diamond brand.
"The Rocking Diamond was one of two brands my grandfather, Lute Jackson, used," Dillard explained. "I found one of his old branding irons hanging in the barn and registered it and have been using it ever since."
He and Lavonia "Monie" Faulkner were married in 1948.
"The first time I ever saw her she was getting out of the car with her parents, Claude and Ada Faulkner, in front of Tucker's Drug Store, where Moore's is now," he added. "I thought she just glowed in the dark! I think I whistled at her."