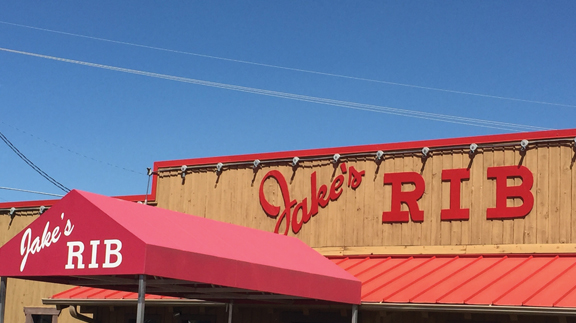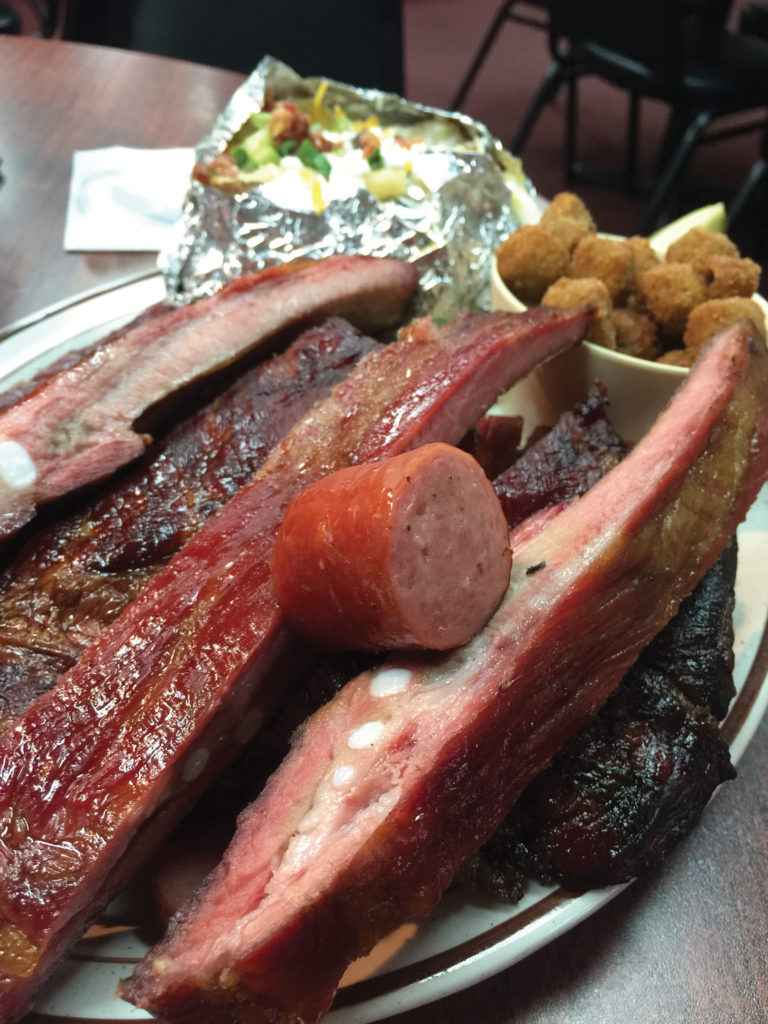 By Laci Jones
I am always a fan of road trips, whether it be across the country or across the state. I was looking for a restaurant I had never tried before when someone mentioned Jake's Ribs in Chickasha, Okla. Craving barbecue and a mini road trip, I made the two-hour drive to Jake's Rib.
The barbecue establishment opened its doors 29 years ago as a family owned and operated restaurant. The restaurant was cozy with a fireplace in the center. I was intrigued by Jake's Rib logo of an armadillo with a cactus. The restaurant incorporated armadillos in the restaurant decoration.
My date and I went to Jake's Rib for a weekday late lunch, but we missed the lunch crowd. I ordered the one-meat dinner and chose the shredded pork. Each dinner comes with two sides and I opted for the jalapeno cornbread "pepper puppies" and fried okra. It seemed only fitting that one of us order the ribs. My date ordered the two-meat dinner, a large serving of ribs with smoked sausage. He chose the loaded baked potato and fried okra for his sides.
While waiting on our order, we noticed the table next to us ordered the curly fries and we regretted not ordering them. The curly fries were the size of a loaf of bread and took up the entire plate like the fries served at the Oklahoma State Fair.
We should have known the serving size of our entrees was going to be large. The slab of ribs was enough to feed a family of four. The beef ribs were large and had plenty of meat. The restaurant serves hot and mild barbecue sauce. The sauce was tangy and complimented the ribs nicely.
Read more in the May issue of OKFR!