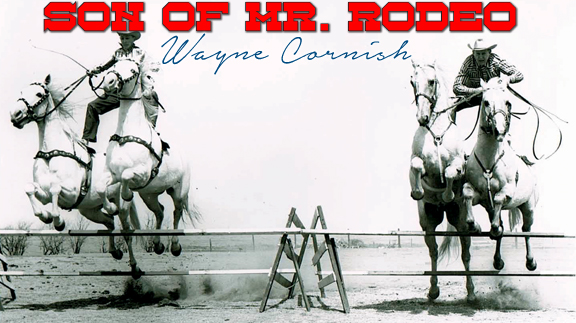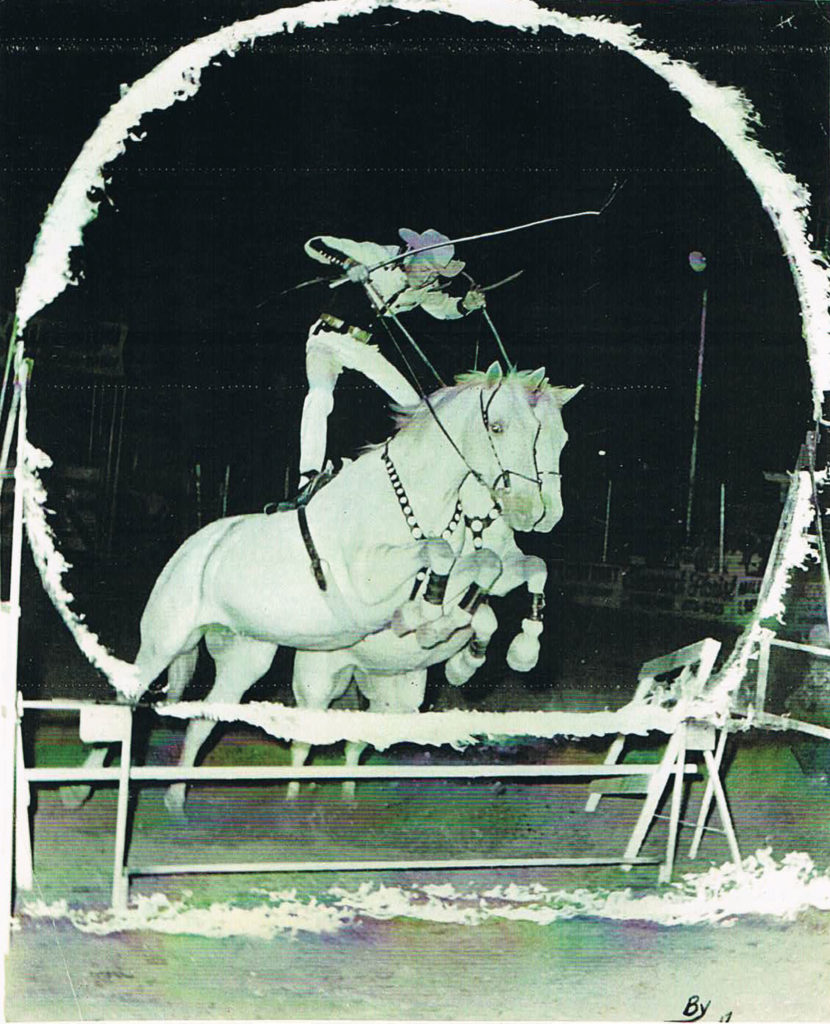 Son of Mr. Rodeo
By Laci Jones
Eighty-two-year-old Wayne Cornish walked through his home in Enid, Okla., that is filled with old memorabilia and talked as if the photos were taken yesterday. He pointed to a large black and white photo of two men jumping over a fence while standing atop two Roman riding teams. The two men in the photo happen to be Cornish and his father, Cecil Cornish.
"I'm going to tell you a story," Cornish began.
A man came to their farm near Waukomis, Okla., requesting to take a picture of the father-son duo. Cecil told the photographer, "We are going to have to get them ready, but I guess we will get a picture." They took their Roman riding teams—Cornish's "The Flying White Clouds" and Cecil's "The Golden Eagles" to the pasture and the picture was taken.
"It was the first and only time they jumped together," said Jackie Cornish, Wayne Cornish's wife of 22 years.
Formerly known as Mr. Rodeo among his friends, Cecil was born in 1909 in Waukomis, Okla. He began his rodeo performance career in the 1930s. As an animal lover, he began training a six-month-old colt named Smokey to perform tricks, later becoming one of his favorite acts. The pioneer performer taught Smokey how to dance, shake hands and play dead, among other entertaining tricks.
While he initially took to the rodeo circuit competing as a bronc rider and roper, he later began performing. Arguably, his most famous acts included Smokey, his Brahma bull named Danger, six Palomino liberty horses and his Roman riding team. Throughout his career, there were three Danger bulls, which he taught to jump over a car as well as other tricks.
Throughout his career, Cecil performed with other legends including Gene Autry, Roy Rogers, Red Ryder and Little Beaver. He was a member of the Cowboys Turtle Association, the predecessor of the Rodeo Cowboys Association, later becoming the Professional Rodeo Cowboys Association.
Pick up the June issue to learn more!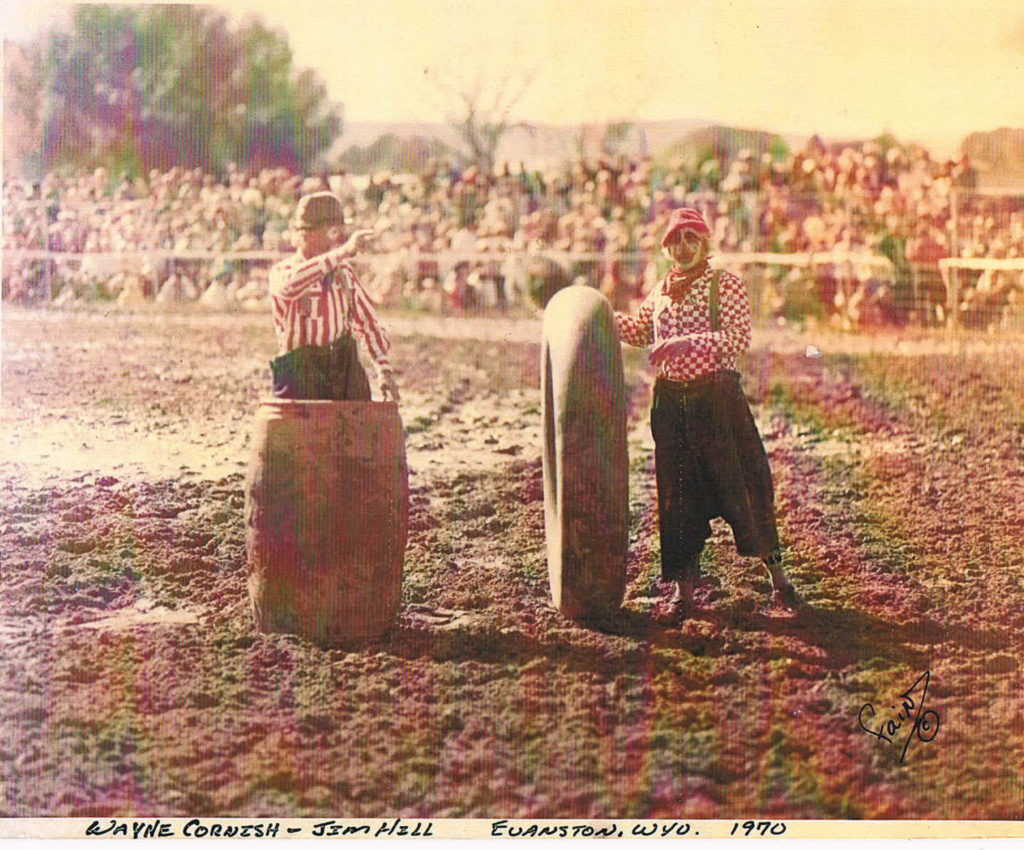 Save