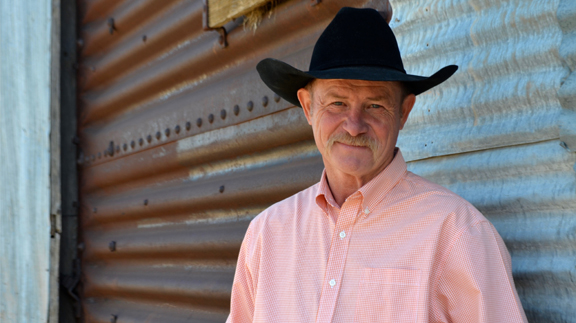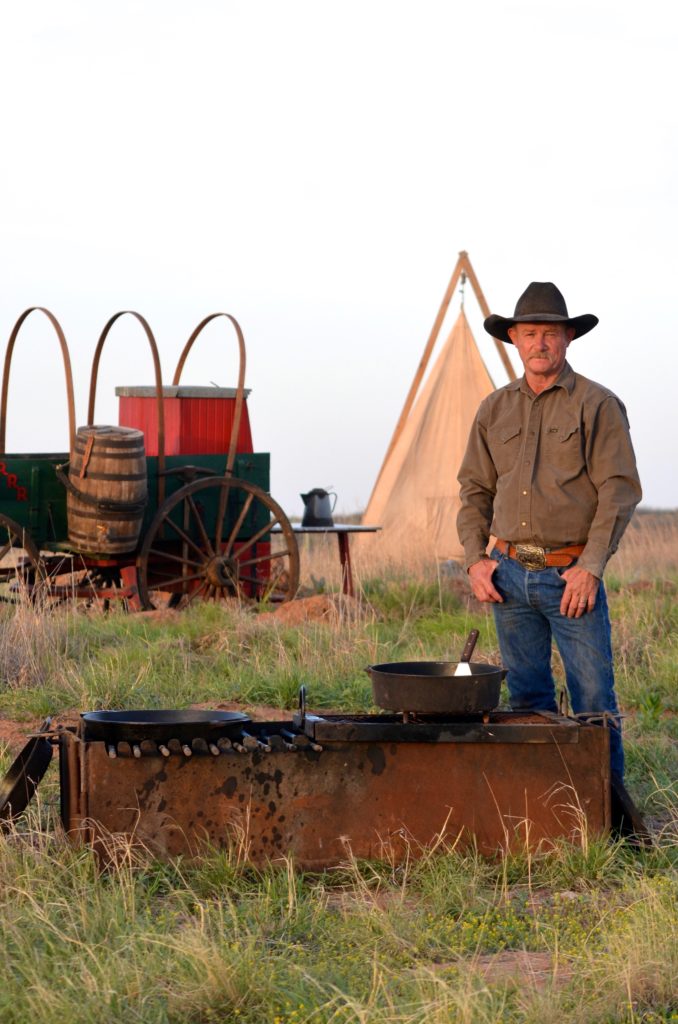 Hollis, Okla. (June 6, 2017)– Kent Rollins, Oklahoma's own chuck wagon and cowboy cook, will appear on the Food Network's highly rated Cutthroat Kitchen June 14, at 9 p.m. EST/8 Central.
For this not-so-typical cooking competition, Rollins had to out cook and outwit his competitors in a series of cowboy-themed sabotages. This episode, judged by country musician Clay Walker, challenges included one chef cooking a breakfast hash while his ingredients were slid down a bar, and two chefs prepping and cooking a cowboy steak dinner while riding in a covered wagon.
Describing his experience on the show, Rollins said, "I've seen a lot of things cooking from a chuck wagon in Mother Nature's kitchen. I've cooked in hailstorms, 60 mph winds and even got close to being in a tornado, but you just can't prepare for what will get thrown at you in the Cutthroat Kitchen. Not only do you have to turn out great food but you have do it in some of the most bizarre circumstances!"
Rollins is no stranger to competition; he has also been featured on the Food Network's "Throwdown with Bobby Flay," "Chopped Grill Masters" and "Chopped Redemption."
Rollins was named the Official Chuck Wagon Cook of Oklahoma in 1996, in recognition of his preservation of an historic way of life. He has appeared on numerous television networks, and, along with his wife Shannon and their 1876 Studebaker chuck wagon, travels the country cooking for events and for traditional working ranches across the West.
Rollins released his first cookbook, A Taste of Cowboy (Houghton Mifflin Harcourt, 2015), which quickly became a best seller.  It was also named to Amazon's "Top 100 Cookbooks to Own in a Lifetime.
Food Network: The Good, the Hash and the Ugly (Season 15, Episode 8)
June 14, 2017, 9/8c
Check local listings