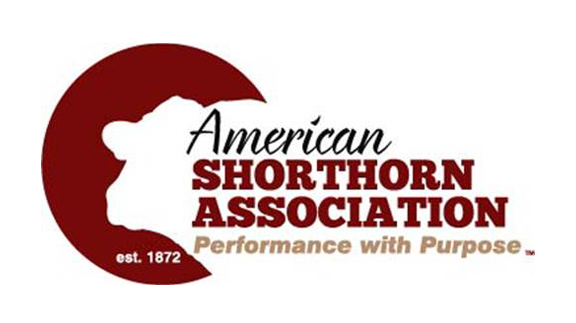 TULSA Okla.- More than 350 juniors with 730 cattle entries will travel to Tulsa, Oklahoma, July 3-8, for the 2017 National Junior Shorthorn Show and Youth Conference.
Juniors from 23 States will be "Taking Flight with Red, Roan, and White" for this year's Junior Nationals and Youth Conference theme. This event brings juniors together from all over the U.S. to compete in fun-filled activities, contests and competitions. Juniors will be exhibiting Shorthorn cattle, strengthening their professional skills and gaining industry leading knowledge at this event.
The Shorthorn Association is the oldest beef breed organization in existence in the U.S. and has been hosting a junior event since 1968. With more than 4,000 junior members the annual Junior Nationals event is highly anticipated.
Shelby Rogers, Youth Activities Director for the American Junior Shorthorn Association (AJSA), the staff and interns have been busy preparing for this event and working on all of the details to ensure the week is fun and exciting for juniors, family members and friends.
"We have been working closely with the Oklahoma Shorthorn Association to help make this NJSS great," Rogers said. "With the new changes this year, like adding a ShorthornPlus Prospect Steer Show, we hope to help bring in more exhibitors."
For juniors active in AJSA, this week is designed to help build confidence, leadership skills and knowledge that will help them grow toward being industry leading professionals. Most importantly, this week is an opportunity for Shorthorn producers and their families to come together and share their passion for the Shorthorn breed.
Juniors have the opportunity to participate in countless competitions, both individually or with a team. The competitions include arts & crafts, beef cook-off, quiz bowl, photography, poster, graphic design, showmanship, speech, team fitting, team salesmanship and livestock judging. These competitions encourage creativity and enthusiasm and help juniors build communication skills. Stock Show University hosted by Sullivan's Supply will also be presenting to junior members to teach the skills of "how to achieve that champion look."
"The junior board will have a busy week of running contests and the show," Rogers said. "They work hard to make sure the week is successful and that the exhibitors learn and have fun."
Along with having competitions and activities for those attending, NJSA is active in philanthropic work, partaking in a Sock Drive at every Junior Nationals. The socks will be donated to a local organization in the Tulsa area, Harvest House. Socks are donated by states, so the top five states will earn points toward outstanding junior association. Sock totals will be calculated by the percentage of exhibitors from each state for final placings.
Don't miss out on this event, LiveAuctions.TV will be broadcasting the showring throughout the week. The staff at the Shorthorn Association is available for coverage of the event, including photos, videos and press releases on specific show placings, contests and scholarships. Contact them at www.shorthorn.org or 816-599-7777.
###