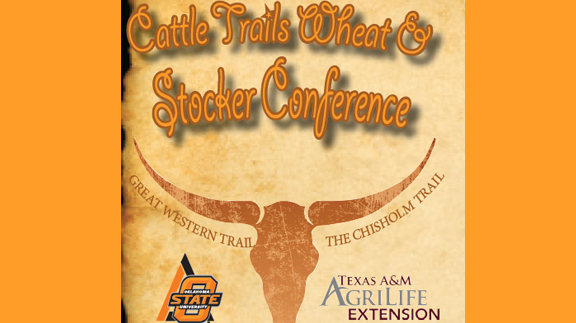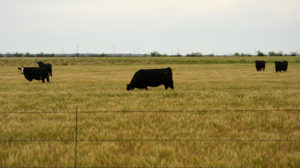 By Kay Ledbetter
LAWTON, Okla. – With low wheat prices, stocker cattle options for farmers and ranchers take on more importance in the Rolling Plains of Texas and southwestern Oklahoma, said Dr. Emi Kimura, a Texas A&M AgriLife Extension Service agronomist in Vernon.
Kimura said producers can hear from experts on best management practices during the upcoming Cattle Trails Wheat and Stocker Cattle Conference, set for Aug. 1 at the Comanche County Fairgrounds Annex Building, 920 S.W. Sheridan Road, Lawton, Oklahoma.
AgriLife Extension and the Oklahoma Cooperative Extension Service will host the conference from 8 a.m. to 2 p.m. Registration is $25 per person and includes educational materials, a noon meal and refreshments. Checks should be payable to OSU Extension.
Producers are encouraged to register in advance by contacting their local AgriLife Extension county agent, Oklahoma Cooperative Extension county educator, the Southwest Oklahoma Area Extension office at 580-255-0546, or email Marty New at marty.new@okstate.edu.
The expected audience is wheat producers and cattle operators from the Southern Oklahoma and North Texas areas, Kimura said. The conference alternates between Oklahoma and Texas each year.
Speakers and topics this year will include:
– Trent Milacek, Oklahoma Cooperative Extension Service northwest area agriculture economics specialist in Enid, Oklahoma, wheat and cattle market outlook.
– Dr. Ted McCollum, AgriLife Extension beef cattle specialist in Amarillo, management methods to increase stocker production.
– Kevin Prizlas, Merck Animal Health territory manager from Bowie, stress management considerations in stockers and weaning calves.
– Dr. David Marburger, Oklahoma State University small grains Extension specialist in Stillwater, Oklahoma, dual-purpose wheat variety options.
– Dr. Brian Arnall, Oklahoma State associate professor in Stillwater, soil fertility management in a forage or grain operation.
Industry sponsors will display products during the event.
For more information on the event or to download the registration form, go to http://bit.ly/2rXoJvp.
###