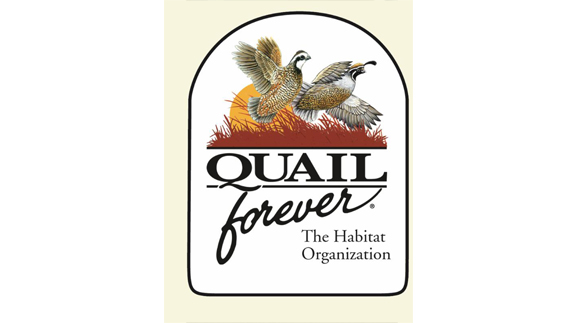 Aug. 8, 2017-Several conservation-related events are scheduled in the coming weeks, with proceeds to be used by the organizers to support various wildlife and habitat-related activities. Those who would like to attend are urged to mark their calendars today to support these worthy causes.
Ducks Unlimited
AUGUST 18: The Oklahoma County Fundraising Dinner will begin at 6 p.m. at Midwest City Community Center. It will feature games, guns, gear, great food and good times. There will be a silent auction, raffles and auction at 8 p.m. To see some of the auction items, check out the Oklahoma County DU Facebook page. Grub restaurant will be providing dinner.
Ticket prices are $45 for singles (includes membership and dinner), $60 for couples (includes one membership and two dinners); and $15 for Greenwings (17 and younger, includes membership and dinner). Sponsor couple tickets are $300 and include a Bronze Sponsor membership, two dinners and entry into the sponsor gun drawing.
For more information, visit www.ducks.org/oklahoma/events/45748/oklahoma-county-dinner or call Ryan Danuser, (4050 481-5939; Tyler Knoke, (918) 774-8182; or Tim Miller, (405) 593-2657.
Quail Forever
AUGUST 19: The Central Oklahoma 89er Chapter of Quail Forever will celebrate its 12th anniversary at its fundraising banquet at 6 p.m. at Sooner Legends in Norman. This chapter was formed to address declining quail populations in Oklahoma and throughout the gamebird's native range.
The event will feature games, raffles and auction with the Luther FFA Shooting Team helping out. Having people who care about quail and quail habitat is critical to rebuilding populations. Since 2005, Quail Forever has established more than 165 chapters in 28 states, and has impacted 750,000-plus acres to benefit quail and other wildlife with over 7,200 completed wildlife habitat projects. The local chapter has allocated more than $200,000 on projects for quail in Oklahoma along with their youth outreach program No Child Left Indoors.
The local chapter works in conjunction with the Oklahoma Department of Wildlife Conservation, Oklahoma State University, Oklahoma Prescribed Burn Association, Noble Foundation and many other partners to ensure quail remains at the center of Oklahoma's rich outdoor heritage.
Attend the banquet and help make a difference for quail and Oklahoma's wildlife habitat. Tickets are $65 for a membership dinner, $25 for spouse, $35 for nonmember dinner, and $20 for youths. Buy online at https://pheasantsforeverevents.org/event/2152. For more information, e-mail info@centralokquailforever.org or call (405) 415- 5724. For sponsorship Information, visit www.centralokquailforever.org.
Oklahoma Wildlife Management Association
AUGUST 19: OWMA will sponsor a sporting clays event at the Silverleaf Shotgun Sports near Guthrie. Registration opens at 7:30 a.m., and a mandatory safety meeting will begin at 8:30 a.m. Shooting will be from 9 a.m. to noon. Lunch will be provided for participants, with awards distributed during or after lunch.
"This event is a great way for people to have a good time, tune up for hunting season, compete for prizes and support conservation," OWMA President Mike Porter said. Four-person teams will compete for prizes. Registration is $400 per team or $125 per individual. Individual registrants will be assigned to a team. Participants may register with OWMA Secretary Beverly Stevens at (580) 812-1019 with a credit card or through the mail by check or money order payable to OWMA and mailed to her at P.O. Box 83, Overbrook, OK 73453. A 2017 membership will be provided to registrants who have not been prior OWMA members.
Participants are asked to pre-register. Shooters must bring their own shotguns, ammunition, and ear and eye protection. Ammunition, ear and eye protection usually can be purchased at Silverleaf Shotgun Sports. Event rules are on the OWMA Facebook page. OWMA serves as an advocate for wildlife and for the rights of wildlife managers, landowners and hunters. The OWMA is dedicated to educating all persons, especially youth, about conservation, management and enhancement of wildlife and wildlife habitat.
###